MEXICAN ARTIST ALEJANDRO PINTADO PRESENTS HIS WORK IN THE UK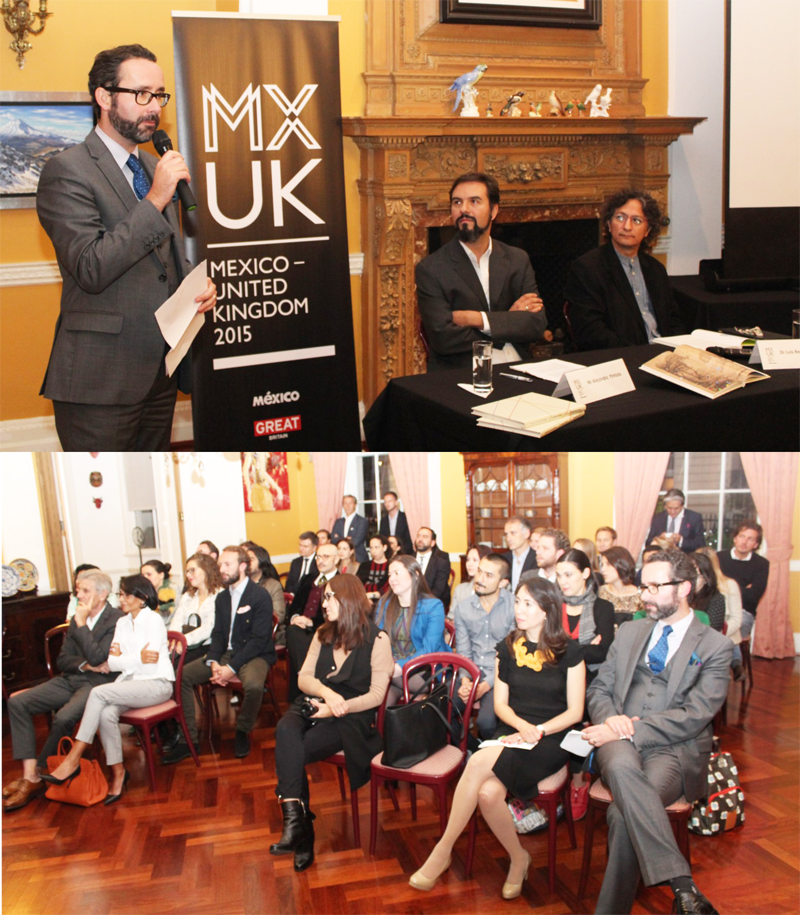 LONDON, United Kingdom, 1st October 2015.- In the framework of the celebration of the Year of Mexico in the United Kingdom, the book 'Path to Knowledge' written by Mexican artist Alejandro Pintado was presented, this analyses the perspective and composition of José María Velasco works.
At the official residence of the government of México, the Ambassador Diego Gomez-Pickering, explained that the book was edited and contains contributions    by Dr Luis Rebaza-Soraluz, reader in Latin American visual arts at King's College London, giving more support to the publication.
In words of the artist, "Velasco always used a European technic to paint the Mexican shire. You think of the European academia when you see a Velasco, and the way a Mexican used an occidental technic to illustrate its birth land."
The diplomat recognised Pintado's career and at the same time recalled that the exhibition The Clearest Skies will be opened from the 24th – 30th October at the Post Box Gallery in London.
The Clearest Skies takes its inspiration from actual places where light can be seen in its deepest meaning, these are places where the most powerful observatories exist, from the Atacama Desert in Chile to the Warrumbungle Mountains in Australia. This series of works explores the notion of light as a source for understanding the immediate present as well as the distant past.
For more information visit this website:
http://mexicouk2015.mx/en/event/alejandro-pintado-exhibition-the-clearest-skies
--oo00oo—