WOMEN AND THE GOLDEN AGE OF MEXICAN CINEMA IN THE UK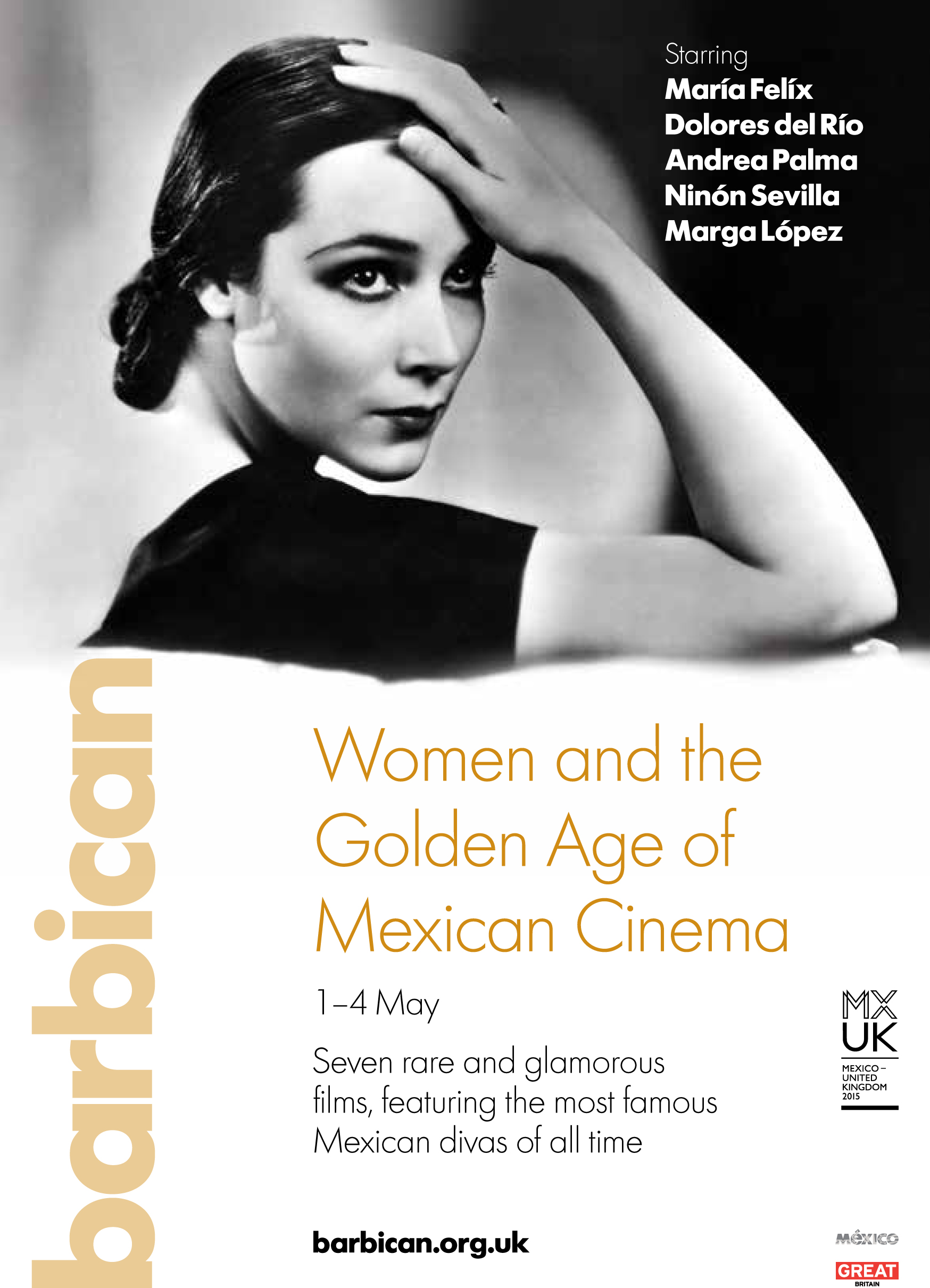 LONDON, United Kingdom, 1st May 2015.- Starting today until 4th May, the Barbican cultural centre will present the season Women and the Golden Age of Mexican Cinema, filmed in the 1930s, 1940s and 1950s featuring glamorous stars of the era such as Dolores del Rio, Ninón Sevilla and Maria Félix, among others.
The so-called Golden Age of Mexican cinema took place when the film industry was ranked as one of the most productive in the world, achieving success at the box office in North, Central and South America.
In order that different audiences remember it in Europe, a selection of classic films will be presented in the afternoons and evenings of the first week of this month at the Barbican Centre including, comedies and unforgettable dramas, subtitled and in beautiful new prints and digital restorations.
Some of the films were directed by directors like Emilio (El Indio) Fernandez -whose figure was immortalised in the original Oscar statuette- and by Fernando de Fuentes, with cinematography by Gabriel Figueroa, who worked in Hollywood with directors like John Huston.
The programme which includes films like Aventurera, La Mujer del Puerto, Maria Candelaria and Salon Mexico, will be completed with an exhibition of photographs of the actress Maria Felix.
The Barbican cultural centre is one of the most important in Europe and offers a wide range of events such as arts, music, theatre, dance, film and even creative learning.
For more information visit the website of The Dual Year celebrated between Mexico and the UK as well as the full programme of the season Women and the Golden Age of Mexican Cinema.
--oo000oo--