MEXICO PARTICIPATES IN THE LATIN AMERICAN FAIR IN THE UK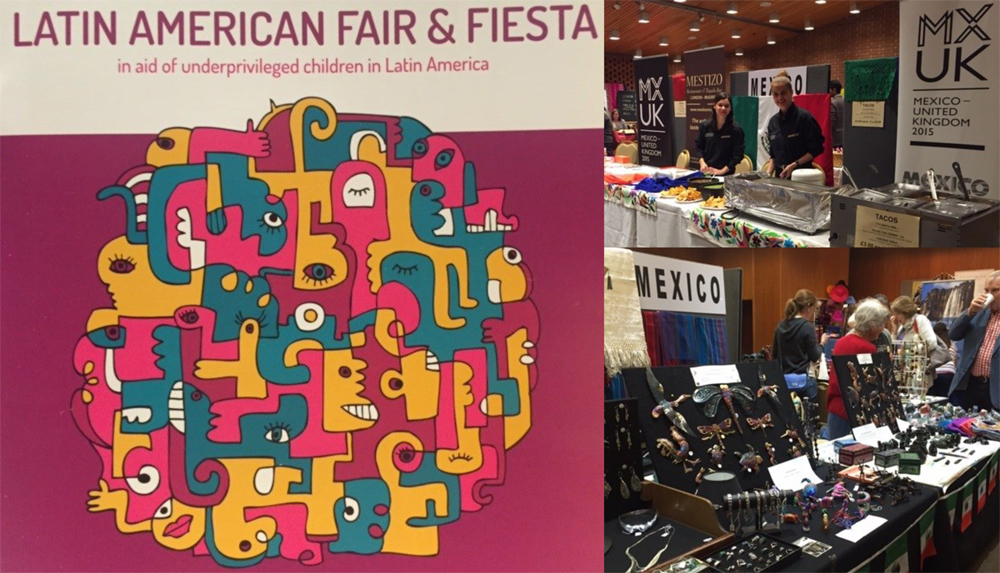 LONDON, United Kingdom, 20th October 2015.- The Anglo Latin-American Foundation (ALAF) celebrated for second time the 'Latin-American Fair and Fiesta' which gathered representatives of more than 20 countries of the region in order to showcase their cultural heritage, traditional and contemporary food, drink, music, dance and art.
On 10th and 11th October 2015, at Kensington, took place the 'Latin-American Fair and Fiesta', with representatives from Mexico, Uruguay, Chile, Argentina, Colombia, Bolivia, Peru, Ecuador, Venezuela, Brazil, Paraguay, Belize, Costa Rica, El Salvador, Panama, Honduras and Nicaragua.
Since 1986, the ALAF has not only supported charities promoting education and better quality of life to disadvantaged children but has also given emergency aid to countries affected by local or national disasters throughout Latin America.
The fair registered more than 5,000 people attendance who had the opportunity to admire and buy handcrafts as well as tastings of traditional gastronomy from each of the countries mentioned previously. Moreover, Saturdays night was entertained by regional music groups.
It is noteworthy to mention that the gastronomic pavilion of Mexico counted with the support of Mestizo and the companies Mexgrocer and Mission Foods, which donated national food products. The Mexican handcrafts stand was supported by the British Mexican Society.
---oo000oo---