MEXICAN MEZCAL, TEQUILA AND BEER SHOWCASED AT IMBIBE LIVE 2015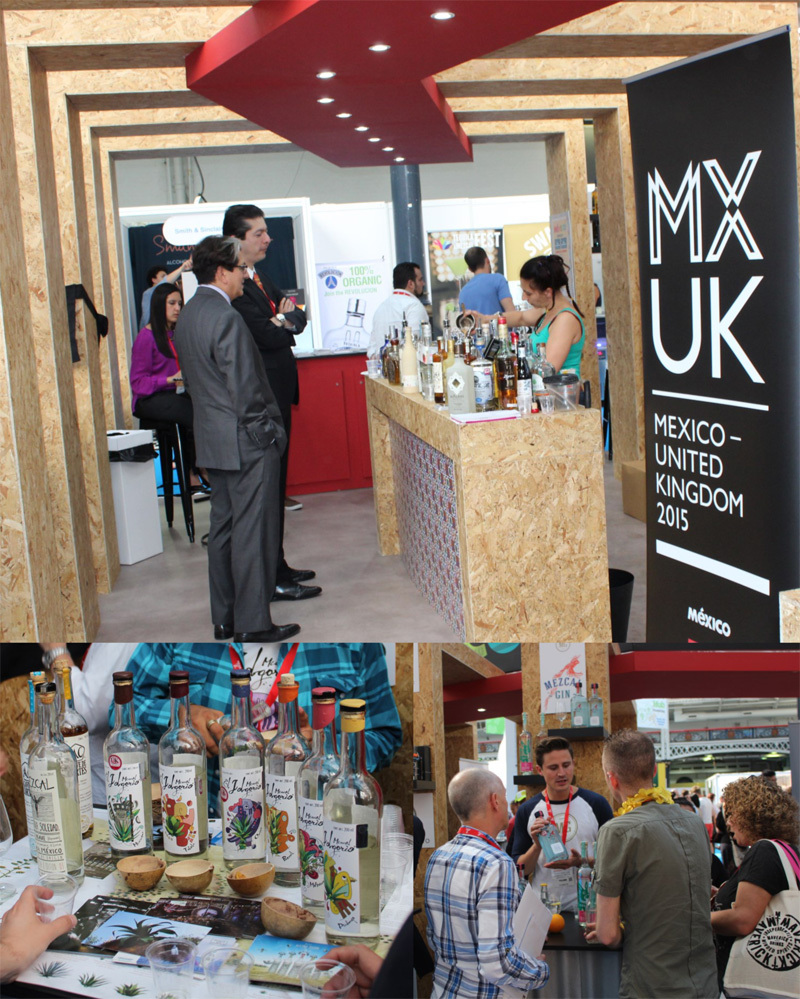 LONDON, United Kingdom, 7th July 2015.- In order to continue positioning its products in the European market, Mexico participated for the first time in the event of distilled spirits and drinks Imbibe Live 2015, considered the most important in Europe.
Mexico´s Pavilion in Olympia London –which inauguration was attended by representatives of the Embassy of Mexico- served to showcase products of various brands and start conversations between developers and importers with producers that are members of the National Chamber of the Tequila Industry, Regulatory Council of Tequila, the Regulatory Council of Mezcal and Brewers of Mexico.
In this context, ProMexico and the National Chamber of the Tequila Industry presented a collection of "Premium" drinks. The 26 participating brands are new in the European market and are part of the project "Certification of Mexican Quality Drinks", which has received support from national funds of the Competitiveness and Innovation Programme EU - Mexico (PROCEI) programme aimed to obtain certifications required by the European market.
As part of Mexico's participation in various activities at Imbibe Live 2015, there were two tasting seminars, in which specialists of the tequila and mezcal industry presented an overview of Mexican distilled spirits and drinks, highlighting the artisanal, crafting and cultural features of Mexican drinks.
Due to the increase of imports of both drinks, the Pavilion of Mexico was one of the most visited during the fair, on 29th and 30th June, and the seminars that were organised aroused strong interest among attendees.
It is noteworthy to mention that since 2014 mezcal, original from the Mexican state of Oaxaca, has increased 400% its production, reaching 2.5 million litres. The UK is the number one consumer of mezcal in Europe and the fifth worldwide, positioning it as the common denominator beverage in several of the events that had been celebrated in 2015, designated as the Year of the United Kingdom in México and the Year of México in the United Kingdom.
---oo000oo---