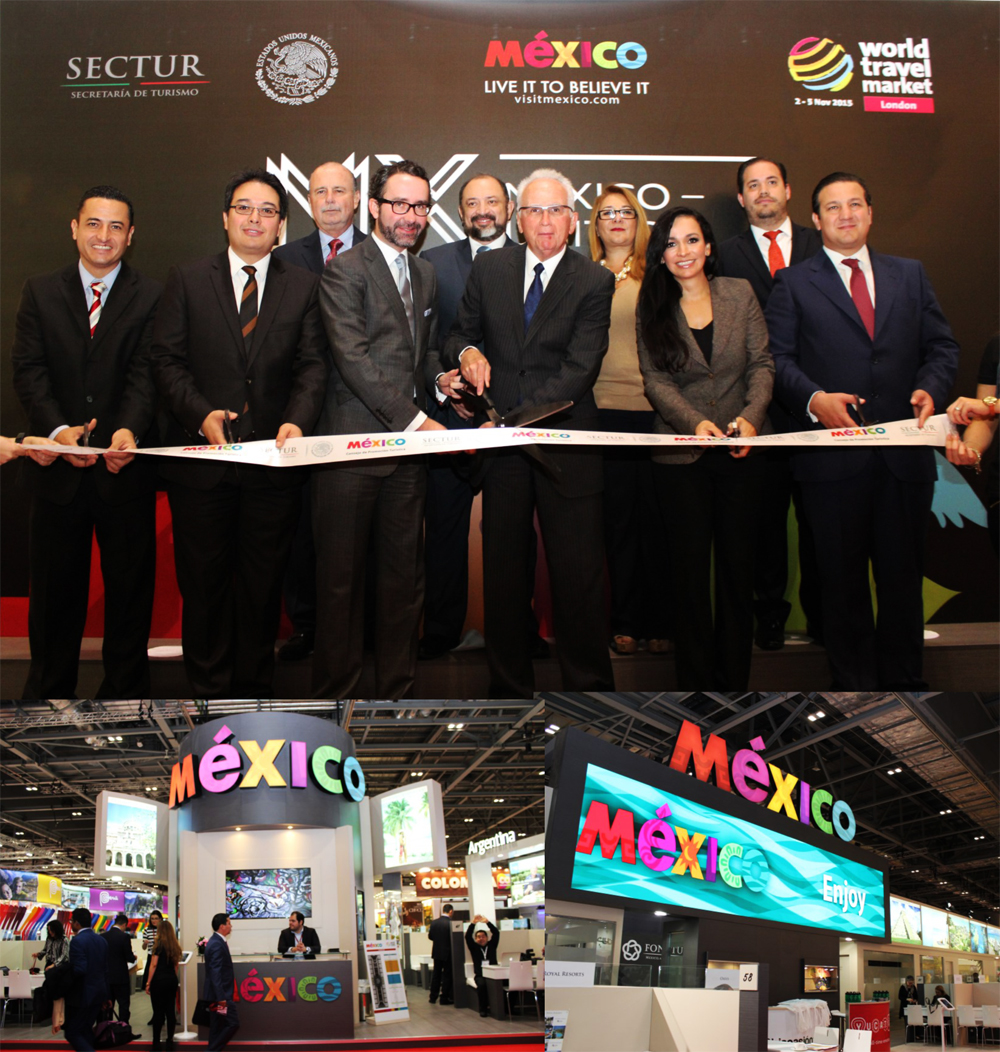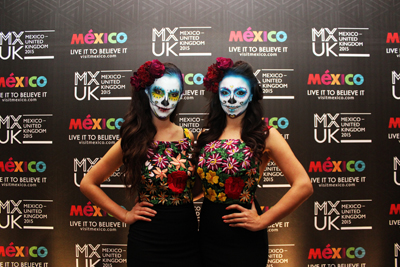 MEXICO PARTICIPATES AS PREMIER PARTNER OF THE WORLD TRAVEL MARKET 2015
LONDON, United Kingdom, 3rd November 2015.- Continuing with the activities to promote Mexican tourism and achieve the goal of attracting 500,000 British Tourist to Mexico, in the framework of the Year of Mexico in the United Kingdom, the largest pavilion that our country has ever had –more than 500 square meters- was installed at the World Travel Market 2015.
Accompanied by the Ambassador of Mexico to the United Kingdom, Diego Gomez-Pickering, the Director General of Mexico's Tourism Board Rodolfo Lopez-Negrete inaugurated yesterday in a ribbon-cutting ceremony Mexico's pavilion where representatives of airlines, hotels and various entities of the country, will have the opportunity to share and explore business opportunities with representatives of the tourism industry from all over the world.
At the facilities of ExCel London convention centre which is attended by more than 50 thousand visitors, and in which artisans from the Mexican states of Puebla, Yucatan, Nayarit and Chiapas exhibit arts and crafts pieces, the head of Mexico Tourism Board expressed that Mexico has been consistent with campaigns that in a parallel way promote an increase in the volume of tourism, but also privileges an increasing economic benefit.
The diplomat and the tourism representative exchanged points of view about the positive results of the "Live It to Believe It" which incorporated Mexican gastronomy as a key element to present Mexico as a dynamic, progressive and modern destination, in a year in which Mexico hosted the "Latin America's 50 Best Restaurants" and in which, Mexican gastronomy was recognised among the best in the world when three restaurants in Mexico, owned by Mexican chefs, were included in the list of The World's 50 Best Restaurants.
For three days, Mexico is the premier partner of the World Travel Market 2015 celebrated in the United Kingdom, country which remains as the third largest for Mexico in terms of tourist activity, surpassed only by the U.S. and Canada.
It is noteworthy to mention that today, Roberto Borge-Angulo, Governor of the Mexican State of Quintana Roo, -entity that receives more than 10 million tourists per year- inaugurated the pavilion of this Mexican state at the World Travel Market in which 186 countries exhibited their best tourist destinations.
--oo00oo--