MEXICO PARTICIPATES IN THE INTERNATIONAL FOOD AND DRINK EVENT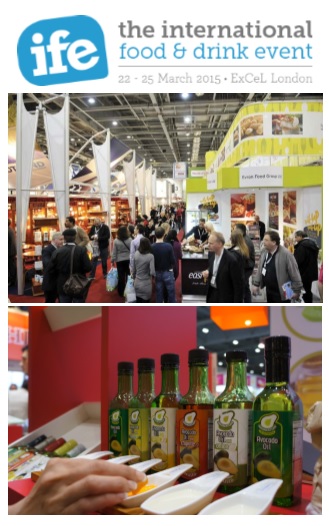 LONDON, United Kingdom, 30th March 2015.- More than 16 Mexican  manufacturer, distributor and retailing companies of food and drinks products participated in the International Food and Drink Event (IFE), considered the most important in England and one of the largest in the world.
In coordination with The Secretariat of Agriculture, Livestock, Rural Development, Fisheries and Food (SAGARPA), organic products of Mexico like vanilla, chocolate, avocado and mezcal, among many others, were exhibited at the Convention Centre of this city ExCel; which was attended by traders, distributors, importers and buyers from over 100 countries.
In the Pavilion of Mexico were also exhibited -from 22th - 25th March- canned products such as sauces, condiments, jams, beans, chili, sweet tamales, as well as bottled products like spring water and beer (Ocho Reales and La Morena) granulated agave syrup, agave inulin and aloe vera drinks.
In the case of beverages with denomination of origin, among the brands of tequila exhibited were Tequila del Señor and Don Silverio, and mezcals Kanté and LaTerra.
In the IFE, where 1,350 producers participated, the Mexican Spicy & Sweet Cranberry chipotle Sauce and Marinade, was finalist among the innovative products.
It is estimated that more than 27,000 people attended the event where Mexican producers aim to strengthen its presence in the UK, where the market is considered as one of the most important, due to their purchasing power.
During the IFE also participated Mexgrocer the company which distributes more than 500 Mexican products in the UK, some of which are displayed in the food halls Selfridges, where you can taste authentic Mexican food, as part of the celebration of the Year of Mexico in the United Kingdom.
---oo000oo---