PACIFIC ALLIANCE PARLIAMENTARY DELEGATION VISITS THE UK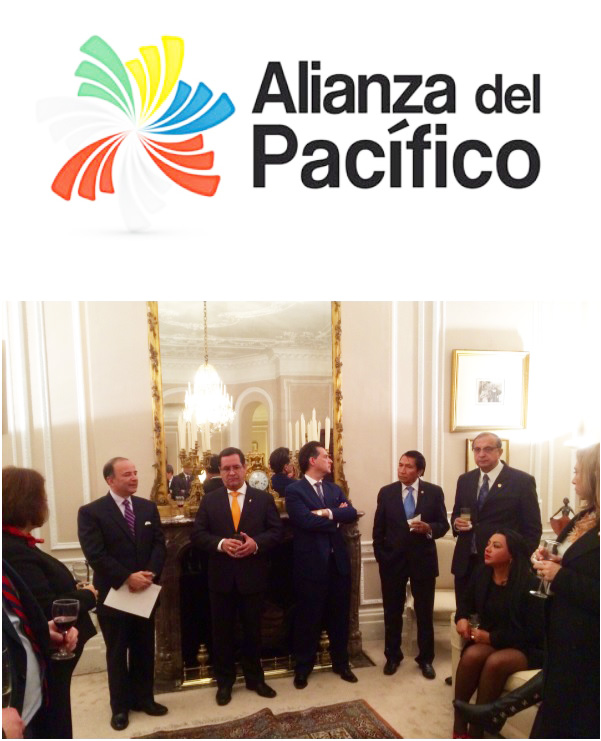 LONDON, United Kingdom, 1st March 2016.- A group of legislators from the  countries of the Pacific Alliance – Mexico, Chile, Colombia and Peru -- shared with members of the British Parliament and representatives of different government and private institutions, its main objective to build a platform of political articulation, economic and commercial integration, with emphasis on the Asia-Pacific region.
The Pacific Alliance parliamentary delegation, of which the Mexican Senators from the PRI Party, Rocio Pineda Gochi (Michoacan) and Angelica Araujo Lara (Yucatan), had the opportunity of meeting with Baroness Hooper and MP Graham Stuart, President and Chairman of Latin American All Party Group, respectively, as well as Robert Capurro, CEO of Canning House, the UK's leading forum for comment, contacts and debate on Latin American politics, economy and business.
The visit, organised by the Foreign and Commonwealth Office (FCO) from 28th February to 3rd March 2016, also included a reception at the Official Residence of the Government of Peru, hosted by Ambassador Claudio de la Puente –due to the country's Pro Tempore Presidency of the Pacific Alliance- to which diplomatic representatives of Chile and Colombia were invited, as well as the Ambassador of Mexico, Diego Gomez-Pickering.
Today, it is expected a meeting between legislators and Professor Felipe Portocarrero on Latin American Politics at the University of Oxford, and once they are back in London, they will hold a meeting at the House of Commons with MP Andrew Rosindell, Chair of the Central American All Party Parliamentary Group.
--oo00oo--