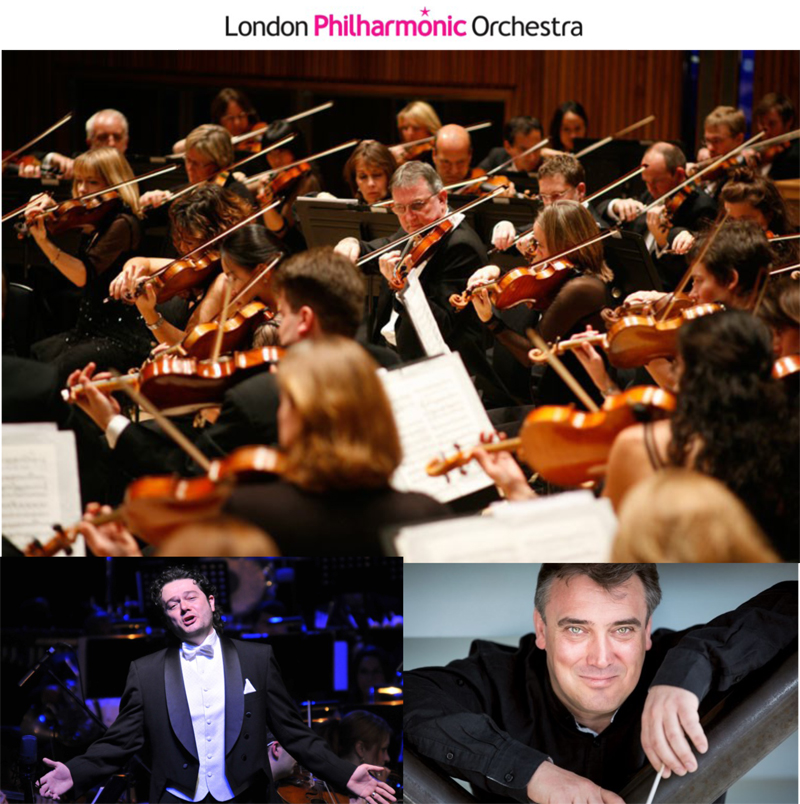 LONDON PHILHARMONIC ORCHESTRA PRESENTED MEXICAN MUSIC
LONDON, United Kingdom, 16th November 2015.- According to the cultural programme of the Year of Mexico in the United Kingdom, the London Philharmonic Orchestra (LPO) performed a vast and dazzling programme of Mexican classical music, at the Southbank Centre.
On 6th November, Jaime Martin, Spanish conductor, directed a concert in which the London Philharmonic Orchestra played a programme full of Mexican classical music, including the slithering sounds of Revueltas' Sensemayá, Ibarra's ear-teasing Sinfonía No.2 and Márquez' toe-tapping Danzón No.2 alongside a selection of popular songs from Mexico.
The concert "Mexican Magic", had the participation of Arturo Chacon-Cruz, Mexican Tenor, who for the first time ever performed alongside the London Philharmonic Orchestra (LPO) - one of the world's finest- playing romantic songs like "Júrame", "Bésame mucho" and "Granada", as part of the Mexican collection of folk songs.
"I had a very pleasant surprise, a very nice and friendly welcome, so that all the work I'm doing as well as being away from home is worth it," the Sonoran tenor referred to his debut with the Londoner Orchestra.
With the interpretation of this musical programme, it is shown that Mexican popular music continues to transcend borders, showing the historical legacy and the cultural richness of Mexico worldwide.

--oo00oo—