MEXICAN CHAMBER OF COMMERCE ORGANISES LEXMEX 2014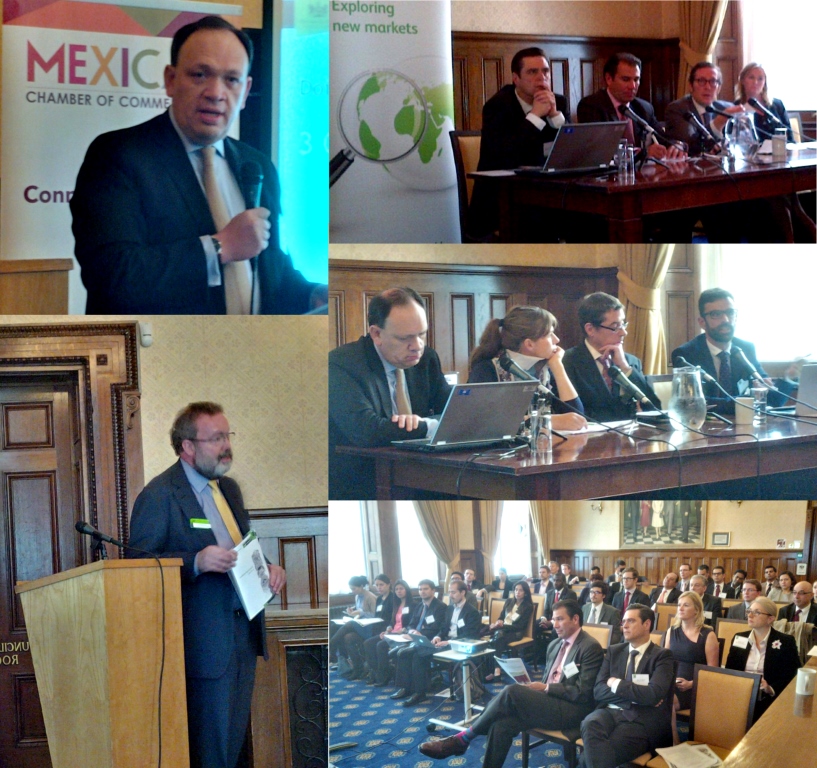 LONDON, England, 9 October 2014.- The Mexican Chamber of Commerce in Great Britain ((MexCC) and The Law Society carried out the panel LexMex 2014 which aimed to provide an overview of the market and sector opportunities for UK investment.
In its second year in a row, the event helped to promote relations between Mexican and British lawyers; as well as meet new opportunities in the legal services industry derived from the economic growth in Mexico.
Yves Hayaux-du-Tilly, Head of the Mexican Chamber of Commerce in Great Britain, agreed with the participants in the two panels that the main areas of interest for the legal services industry were insurance, infrastructure, telecommunications, oil and gas.
He explained that the ties between the UK and Mexico need to be strengthened, given that the American market leaves sometimes in disadvantage the British firms, since a large number of lawyers, investors and bankers are American citizens, but with Latin American background.
In the same way, as it was reproduced on http://latinlawyer.com/ Thomas Muskett-Ford explained that lawyers across all practice areas are set to benefit from "Mexico´s Moment", but UK lawyers need to up their game to compete with their US counterparts for work in the country, where the economy will benefit from structural reforms that were adopted in strategic sectors such as energy and telecommunications.
Among the expert panelists participated Stephen Denyer, Head of City and International of The Law Society; Leopoldo Hernandez, Director and Head of Markets – LatinAmerica of Kerma Partners; Andres Jaramillo of Chambers Latin America; Jose Juan Mendez, President of ANADE and partner of Mendez + Cortes, Intellectual Property and Hector Gonzalez Graf, member of Marvan, Gonzalez Graf and Gonzalez Larranzolo, among others.