EDITORIAL MARKET OF MEXICO IS ANALYZED IN THE UK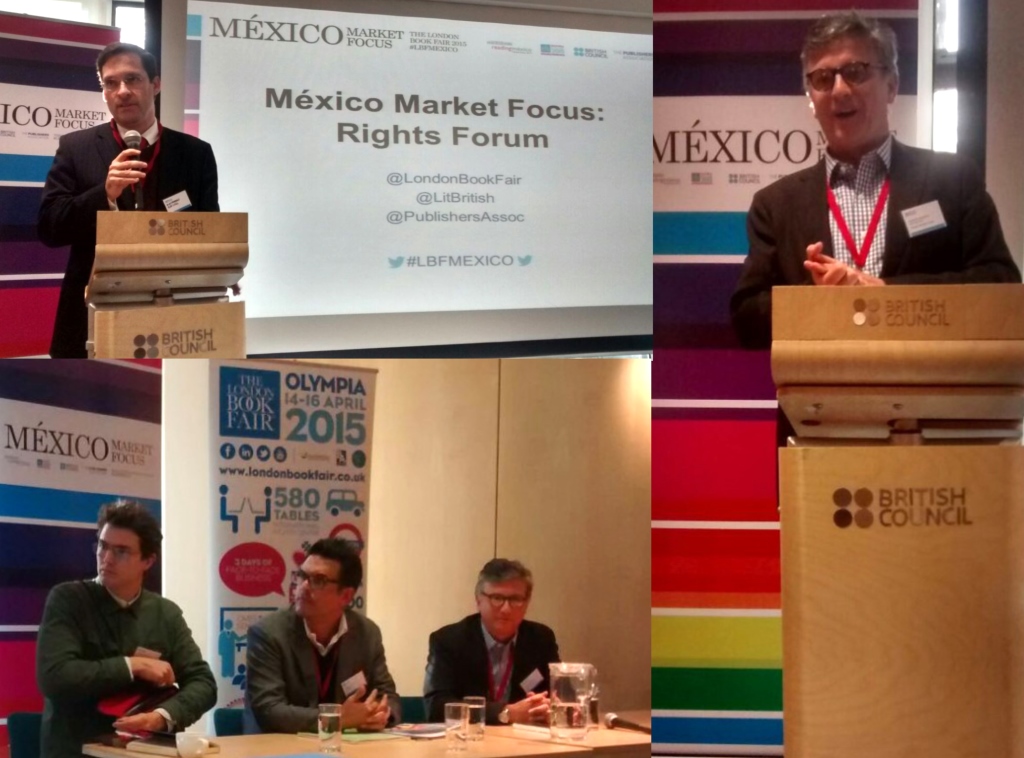 LONDON, United Kingdom, 11th December 2014.- The Mexico Market Focus: Rights Forum took place concentrating on Mexico as the foreign country invited to the  London Book Fair (LBF) in 2015, in the framework of the Year of Mexico in the United Kingdom and the Year of the UK in Mexico.
With the participation of Julio Trujillo, Editorial and Production Director of The National Council for Culture and the Arts (CONACULTA) and representatives of the British Council, panelists from Mexico and the United Kingdom analysed opportunities in the publishing market, copyright and legal framework of the sale and distribution of books in Mexico
From 14th to 16th April 2015 will take place a series of parallel events in which, besides CONACULTA, the National Chamber of the Mexican Publishing Industry (CANIEM), the Economic Culture Fund (FCE) as well as Mexican publishers Planeta and Sexto Piso will intervene.
Among these is the "Mexico 20" initiative derived from the participation of Mexico in the International Book Fair in London 2015 (Market Focus), in which 20 Mexican writers under 40 years old were selected to be promoted in the British Editorial Market through English translations, published by Pushkin Press.
With the presence of Alejandro Estivill, Deputy Head of Mission of the Embassy of Mexico, the poet and editor Julio Trujillo participated in the roundtables where the current cultural and literary scene was analysed, as well as the details of the purchase rights, which also involved Cortina Butler of the British Council, Amy Webster, of the London Book Fair, and Roberto Banchik of Penguin Random House Mexico.
Such representatives of public and private institutions in Mexico and the United Kingdom agreed on pointing out the growth of the publishing industry in Mexico and its relevance in the market for books in Spanish, in the city of London.
In the London Book Fair 2015, Mexico will be distinguished as a foreign country invited to the most important event of its kind in the UK, and one of the most acclaimed in Europe for its dedication to promote culture and particularly literature
Over 43 years, the London Book Fair brings together authors, editors, publishers, advertisers, marketers, distributors and other professionals in the publishing industry from 110 countries and more than 1,500 exhibitors from over 60 nations.