MEXICO WINS TWO AWARDS FOR ITS CULTURAL LEADERSHIP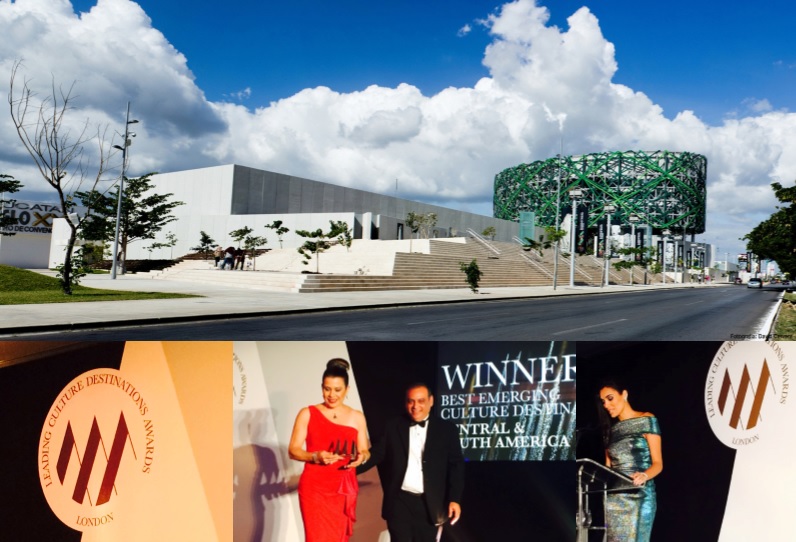 LONDON, United Kingdom, 12th October 2015.- Mexico City and The Gran Museo del Mundo Maya obtained the Leading Culture Destinations Awards 2015, considered as the Oscars for museums.
Mexico City was awarded as 'Best Emerging City for Culture', by the prestigious cultural guide and magazine cultural 'Leading Culture Destinations" (LCD) being favourite over Venice, Manchester, Oslo and Palma de Mallorca.
The award for the Gran Museo del Mundo Maya in Merida, Yucatan, inside the category 'Best Emerging Cultural Destinations', was given after it surpassed museums such as the Tate Modern in London; Solomon R. Guggenheim in New York; Centre Pompidou in Paris; Museum San in Wonju; Mohammed VI in Rabat; Moving Image in Dubai; Biomuseo in Panama City; Museu de arte do Rio in Rio de Janerio and Museum of Memory and Tolerance and the Museo Somaya in Mexico City.
The Embassy of Mexico in the United Kingdom, received the prize awarded for Mexico City on behalf of it, in a ceremony sponsored by The New York Times, Selfridges & Co. and the renowned auction house online, ArtNet.
Florian Wupperfeld, co-founder of 'Leading Cultural Destinations' LCD,  said that meanwhile London, Paris and New York might be world leaders in museums and cultural institutions, a growing number of cities in Asia, the Middle East and Latin America are starting to provide serious competition.
The criteria and categories for the annually awards include: Best Exhibitions and Programming, Best Digital Experience, Best Eat and Drink and Best Shop.
--oo00oo--