MEXICAN WINS INTERNATIONAL ARCHITECTURE PRIZE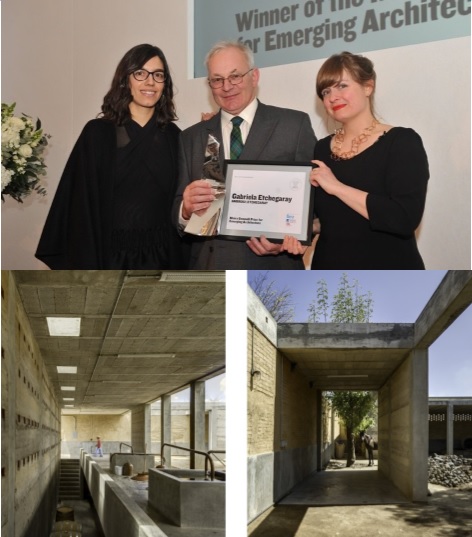 LONDON, United Kingdom, 14th March 2016. - Mexican architect Gabriela Etchegaray Ceron won the Moira Gemmill prize for "Emerging Architecture" as a result of the design and building of residential projects with a rich reinterpretation of Mexican idiosyncrasies and culture.
Co-Founder along with her partner, Jorge Ambrosi, of the Design firm Ambrosi Etchegaray located in Mexico City's Condesa neighbourhood, the architect has added distinctive elements to her projects relying on clear structural systems, creating an architecture that feels spontaneous yet expressive, always solidly anchored to the ground it sits on, such as local materials, native vegetation and natural light.
The Mexican architect received the prize on 4th March 2016 in a ceremony, in which it was recalled that she intelligently uses all opportunities - from rudimentary elements- in all of her residential building projects in Mexico City.
In her most recent housing project, completed in November 2015, brought balance to the central courtyard and a series of patios, both private and communal, granting continuity between nature and architecture, between interior and exterior.
Etchegaray was asked to regenerate the facilities of a small artisanal mezcal factory in the Mexican state of Oaxaca, where a handful of tectonic elements were enough to structure the production line in the house's backyard. 'Our work is to create shade, because the light is already there'.
--oo00oo--