NEW MEXICAN GASTRONOMY PROJECT IN THE UNITED KINGDOM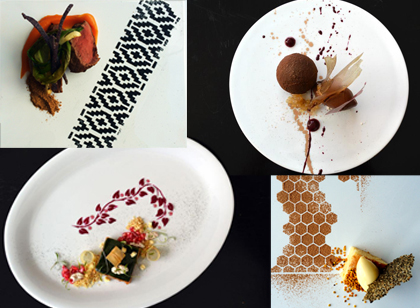 LONDON, United Kingdom, 15th October 2015.- In order to promote Mexican culture, the innovative project 'México by Kitchen Theory' was presented, with the intention to create new plates and ideas starting from experimental cuisine based in traditional Mexican gastronomy.
From 10th October until 28th November, Chef Jozef Youssef and his Michelin Star experienced team will distill the essence of Mexico using modernist cooking techniques, intertwining experimental multi-sensory dining, art and education.
Mexican cuisine has a long and rich history.  It was given the honour of being inscribed on UNESCO's representative list of the Intangible Cultural Heritage of Humanity in 2010.  That is why Kitchen Theory offers these Mexican flavours and different aspects that makes this concept into a unique and unforgettable experience.
The menu, which will continue to be offered until the end of November, is crafted using traditional Mexican ingredients such as maize, nopal, chili, vanilla and globally recognised grasshopper and maguey worm, offering unique dishes in its preparation.
Kitchen Theory founder and Chef Patron Jozef Youssef explained to vip guests, media and to representatives of the Embassy of Mexico, why he spent two months touring Mexico, sampling its flavours and forming the different aspects that have made this concept a unique and memorable experience.
This experience will guide you through a story telling journey of mythology, sustainability, the origins and heritage of ingredients and expressions of art by way of food, aromas, audio visuals and explanation.


--oo00oo--