MEXICO AND THE UK CELEBRATE BILATERAL HIGH-LEVEL ECONOMIC TALKS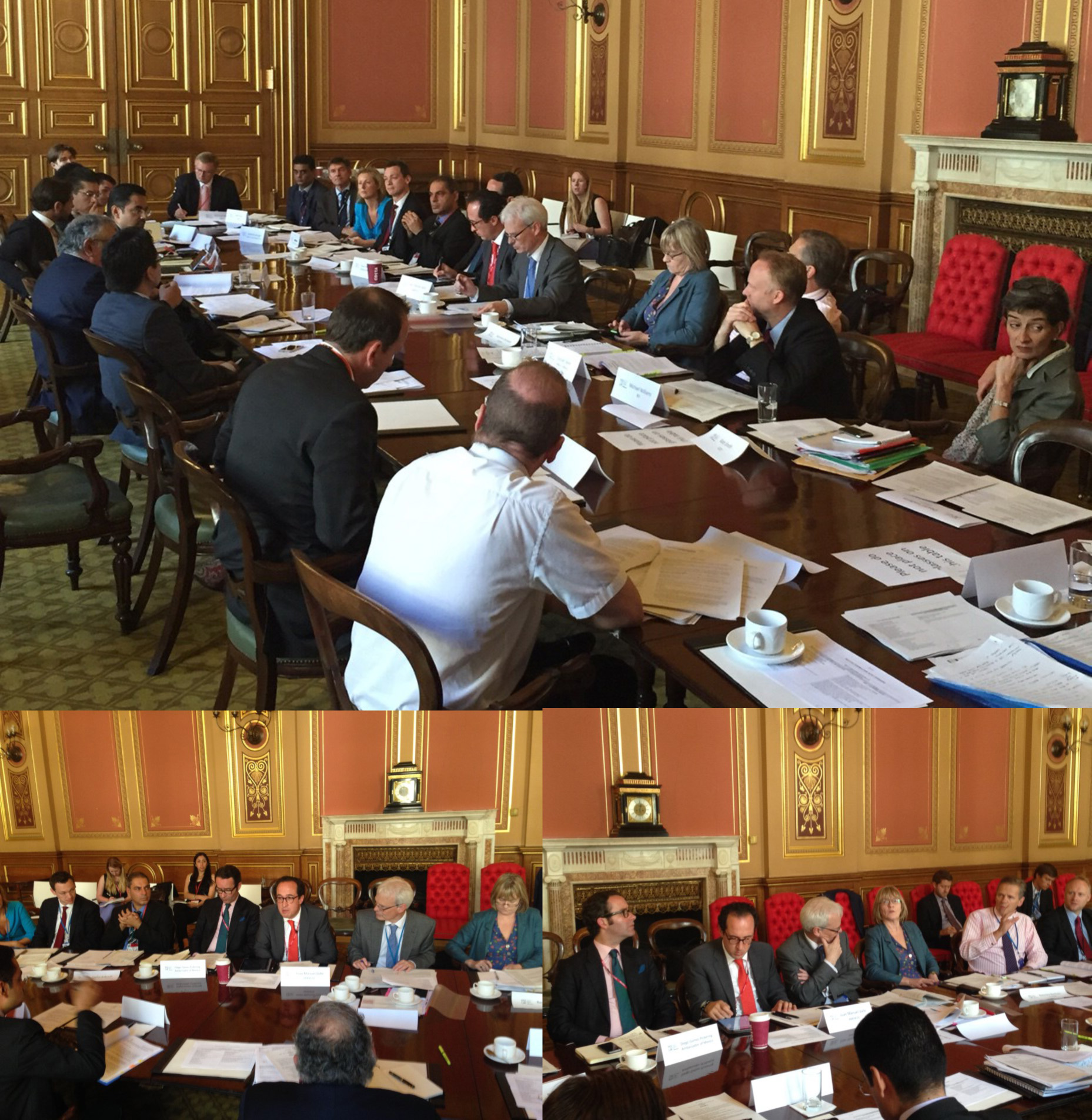 LONDON, United Kingdom, 14th July 2015.- In order to assure the best results in commercial, academic and touristic bilateral trade between Mexico and the United Kingdom, the seventh annual round of High-Level Economic Talks took place with representatives of both countries.
On the 9th and 10th July, delegates of Mexico and the United Kingdom, headed by the Executive Director of the Mexican Agency of International Cooperation for Development (AMEXCID), Juan Manuel Valle, and Kate Smith, Director for the Americas at the FCO, analysed the commitment of the goals in the referred subjects and new forms of cooperation.
Before representatives of the Mexican Ministry of Finance, Economy, Energy, ProMexico and the Mexican Tourism Board (CPTM), the Director of AMEXCID chaired a session in which was explored the potential modernisation of the EU-Mexico Global Treatment, enacted in 2000, as well as the competitive advantages of the Trans-Atlantic Trade and Investment Partnership (TTIP).
Including the participation of the Ambassadors of Mexico in the United Kingdom, Diego Gomez-Pickering and his British counter-part, Duncan Taylor, the group of experts discussed the progress in academic, scientific and technological cooperation, in which bilateral projects of innovation were included, as well as the scholarship programmes for Mexican students based in the Newton Fund.
It was agreed to follow the measures taken by ProMexico, the institution of the Mexican Government to boost trade and investment from abroad, and the UK Trade and Investment (UKTI) in order to reach the goal of duplicating bilateral trade from USD $3.5 to $7 billion (£4.2 billion) in 2015, officially designated as "the Year of Mexico in the United Kingdom" and "the Year of the United Kingdom in Mexico."
During the two-day sessions were identified specific cooperation opportunities in transparency and anti-corruption, well-known as values shared by both countries.
The VII edition of the high-level economic talks took place in a context of a flourishing bilateral relation between Mexico and the United Kingdom. In this framework, as an example of this was recalled the State Visit that the President of Mexico, Enrique Peña Nieto conducted on 3rd – 5th March, attending the invitation of HM The Queen Elizabeth II.
--oo000oo--