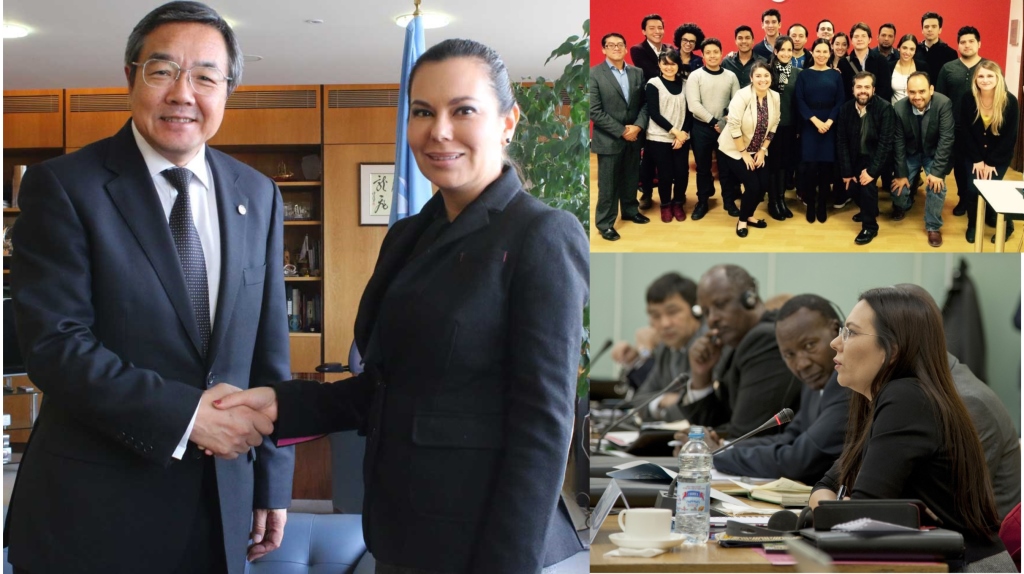 PARTICIPATION OF MEXICO IN THE SEMINAR ON THE ARMS TRADE TREATY
LONDON, UK, 10th November 2014.- Mexico participated in the seminar on the Arms Trade Treaty (ATT) whose objective was to promote the ratification of the treaty by the largest possible number of countries, to regulate the international trade in conventional arms among countries.
In the seminar organised by the British chapter of the Inter-Parliamentary Union from the 3th until the 5th of November, Mexico remembered its role as an active negotiator for the attainment of this Treaty. Thus it offered months ago to host the First Reunion of States Parties in 2015.
After the presentation of the process on how to ratify the Treaty in our country, Senator Laura Rojas, who presides the Commission of International Organisations from the Mexican Senate, invited her parliamentary colleagues to an event in Mexico which will include congressmen in the so called #Raceto193; as a new strategy from NGO´s to achieve the goal that all States will sign and ratify the Treaty.
Also, as part of his working visit, the Mexican legislator had the opportunity to deepen her links with representatives of specialized organisms based in the UK. In The International Maritime Organization (IMO), she met with Secretary-General Koji Sekimizu, who had recently made his first official visit to our country, as well as the Director for Legal Affairs and several officials of the area of Marine Environment Protection Committee.
During these meetings it was recalled that 90% of goods are transported by sea around the world and yet, the industry contributes only with 2% of the emission of greenhouse gases globally, despite making significant efforts to contribute against climate change.
Meanwhile, in the Secretariat of the International Oil Pollution Compensation Funds       (IOPC), Senator Rojas spoke with the Director of the Department of Compensation, who gave an account of the incidents that led to the creation of Funds and the importance of a major country in the exploitation of oil resources as Mexico, should adhere to the supplementary fund that manages the agency to support the victims in case of a possible incident.
As part of an intensive three-day agenda, which was useful to spread the word of the importance of the legislative work on behalf of the foreign policy, Senator Rojas gave a lecture on current challenges at The London School of Economics and Political Science (LSE).