MEXICO PARTICIPATES IN 'MEETINGS SHOW' TOURISM EXHIBITION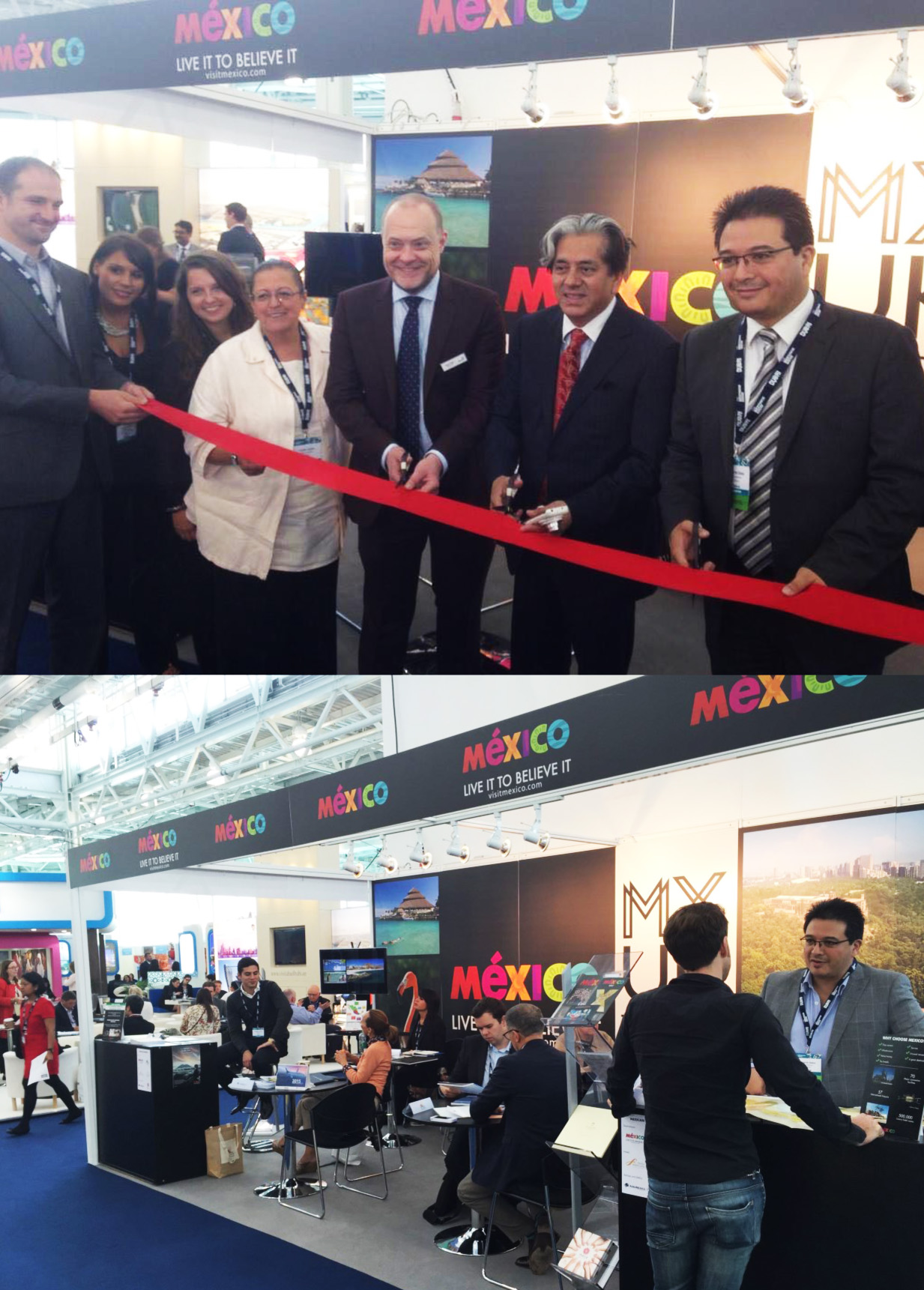 LONDON, United Kingdom, 16th July 2015.- In order to promote business tourism, Mexico participated with a pavilion in the Meetings Show, considered the most attended event for the UK, in the framework of the Dual Year with the United Kingdom.
In the third edition of the annual show, the Mexican Tourism Board (CPTM) coordinated the presence of Mexico as well as the different exhibitors, among them Aeromexico, Grupo Velas, Grupo Posadas, Viajes Meca and Los Cabos, in a 18 m2 stand.
On the 7th and 9th July, representatives of the tourism industry and the Embassy of Mexico in the United Kingdom promoted networking by meeting professionals of different companies and public and private institutions, with interested in developing business  in Mexico.
The pavilion was inaugurated by Steve Knight, Director of Meetings Show, Minister David Najera, Deputy Head of Mission of the Embassy of Mexico, and Vicente Salas, Regional Director of CPTM. Almost a hundred of organisers -interested in obtaining information and with short and mid-term projects- visited the Mexican pavilion.
To take advantage of the synergy of the exhibition, representatives of the Mexican Delegation promoted among business tourism professionals, the Tianguis Turístico Mexico 2016 which will take place in the Mexican City of Guadalajara, Jalisco.
Mexico´s participation in the Meetings Show was planned to reach the goal set for the Year of Mexico in the United Kingdom, to attract more than half a million British tourists traveling to Mexico in 2015, taking into account the importance of tourism for the Mexican economy, which implies USD $ 13.8 billion a year.
--oo00oo--