MEXICO WILL PARTICIPATE IN THE UN PEACEKEEPING OPERATIONS


• Mexico reaffirms its role as a global actor with responsibility.
• The participation of our country in the PKO will be gradual and conditioned.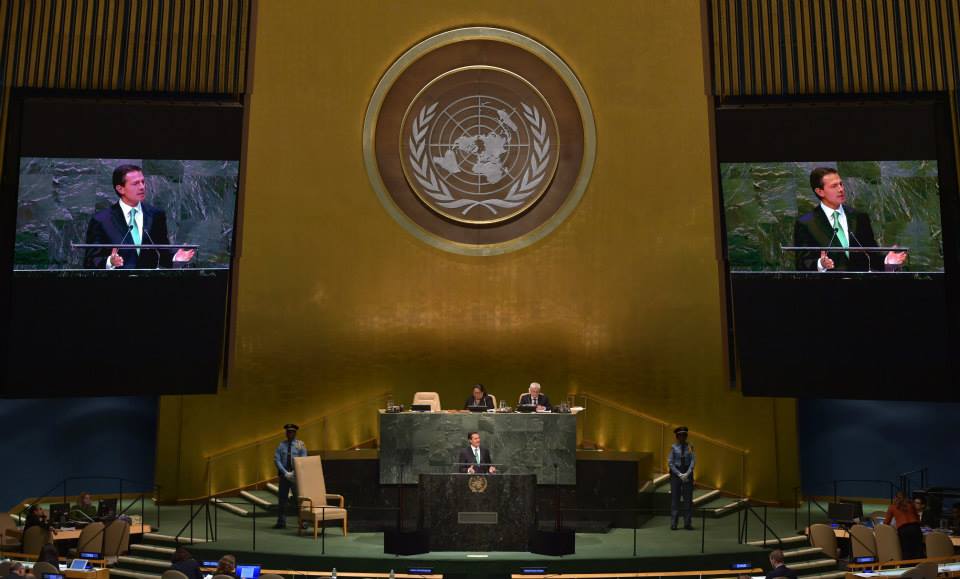 NEW YORK, 24 September 2014.- As part of his participation in the 69th Session of the United Nations (UN) General Assembly, President Enrique Peña Nieto announced the participation of Mexico in Peacekeeping Operations (PKO).
The Ministry of Foreign Affairs (SRE) said that Mexico, as an actor with global responsibility, supports and values ​​these operations and their work as the instrument of the United Nations to assist countries currently experiencing or emerging from conflict, to create conditions for lasting peace through actions for reconstruction, humanitarian assistance and security.
Mexico has the necessary experience in the field of humanitarian assistance in order to support the United Nations, without abandoning their domestic duties.
Mexico's participation in the PKO will be gradual in quantitative terms and in the type of work in which will participate. These tasks may include military or civilian personnel to perform a range of activities involving engineers, doctors and nurses, political observers, electoral advisers and specialists in human rights, among others.

The participation of our country in Peacekeeping Operations will be subject to express authorization and a clear mandate of the Security Council of the UN, as  the only body empowered to make decisions for the maintenance of international peace and security.
Such participation shall be conditioned, as well as, the consent and cooperation of the State where the PKO will be displayed, according to the national legal framework and priorities in foreign policy.
The decision announced this afternoon is founded on the guiding principles of foreign policy contained in Article 89-X of the Constitution and the Charter of the United Nations, of which Mexico is a member State, as well as the National Development Plan 2013-2018.
The countries participation in UN PKO is one of the expressions of the global responsibility of a State. Our country is the second Latin American financial contributor to the budget of the PKO.
Mexico has participated in Peacekeeping Operations three times. The first and second ones with military observers: in the Balkans (1947-1950) and in Kashmir (border between India and Pakistan) (1949). The third one in El Salvador (1992-1993), where our country participated with 120 policemen.
Nowadays 16 PKO are deployed in all regions of the world. Such operations have enabled countries to national reconciliation and the normalization of their political life, contributing to rebuild its institutions and its return to the path of development in peace.
Follow us on Twitter: @SRE_mx
http://saladeprensa.sre.gob.mx/index.php/es/comunicados/4920-417