MEXICAN BALLET DANCER ISAAC HERNANDEZ JOINS ENGLISH NATIONAL BALLET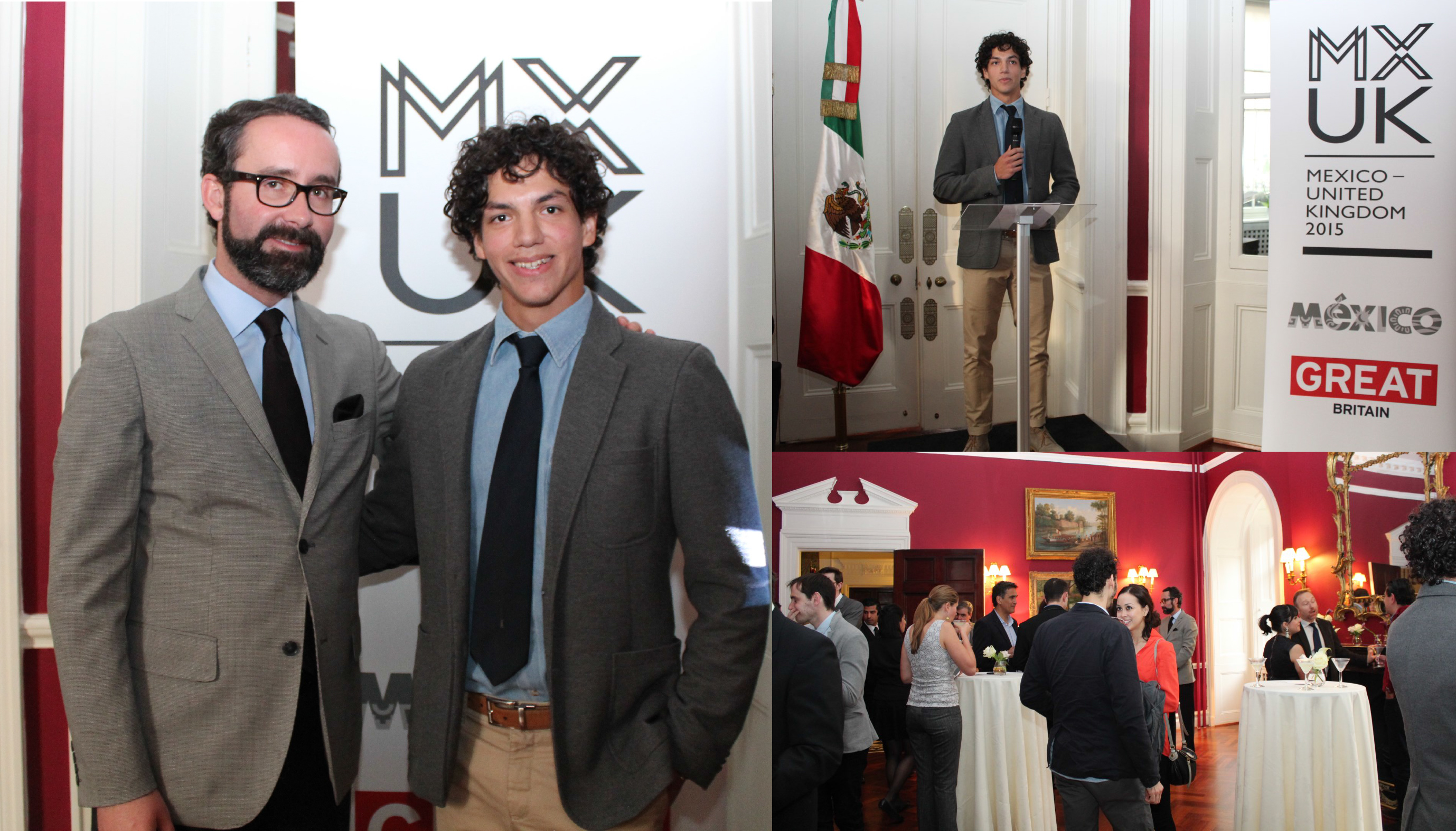 Mexican ballet dancer Isaac Hernandez, will be participating with the acclaimed English National Ballet in an exciting tour that will take them to China, Singapore, Spain and Mexico.
Hernandez, who was appointed by The National Council for Culture and the Arts (CONACULTA) as ambassador of Arts and Tourism, was awarded the National Youth Award with only 13 years old and he is the only Mexican who has managed, at the age of 16 years old, the gold medal at the USA International Ballet Competition in Jackson, Mississippi, held in 2006.
During a reception in his honour at the official residence of the Government of Mexico, Ambassador Diego Gomez-Pickering recalled that Isaac represents a great honour for Mexico for the talent that has led him to be recognised as the main dancer of the Het Nationale Ballet (National Ballet of Holland), the maximum level that an interpreter can achieve in the dance world.
The young talent, 24-year-old, who also won bronze and a special mention at the International Ballet Competition in Moscow in 2005, as well as first place in Cuba in 2004, he received a special recognition from President Enrique Peña Nieto.
During the event, as part of the cultural programme of the Year of Mexico in the UK, Isaac recalled that he began his ballet studies in the backyard, in April 1998 with his father, professor Hector Hernández Valle.
Ambassador Gomez-Pickering expressed "I am delighted to see that a new generation of Mexican dancers have been garnering recognition, applause and admiration. Isaac's expressive quality, innovation and visual impact is being showcased around the world and his dedication has paid off, and today we are proud to see him take his place amongst the best in the international arena."
To learn about Isaac's and ENB full programme visit: http://mexicouk2015.mx/event
---oo000oo---