MEXICAN LITERATURE PRESENT AT THE EDINBURGH INTERNATIONAL BOOK FESTIVAL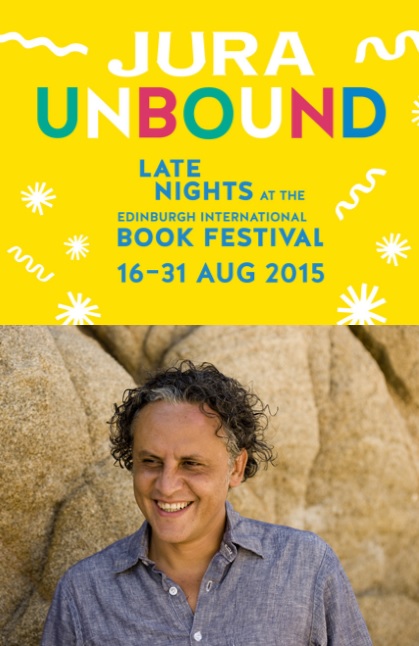 EDINBURGH, Scotland, 17 August 2015.- In the cultural programme of the Year of Mexico in the United Kingdom 2015, Mexico is present at the Edinburgh International Book Festival 2015, with a section of Mexican contemporary literature curated by the visual artist, Gabriel Orozco.
'Mexican Writing, An Insider's View with Gabriel Orozco' will be presenting from 17th to 19th August at the Royal Bank of Scotland Garden Theatre in Edinburgh. Orozco´s participation consists of three activities dedicated to fiction, essays and poetry. He has selected 7 formidable Mexican authors Eduardo Antonio Parra, Pablo Soler, Sergio González Rodríguez, Juan Villoro, Mónica de la Torre, Julián Herbert y Gabriela Jáuregui.
Mexican writer Adriana Diaz Enciso, participated at the same festival in the panel "Jura Unbound: Short Stories" on 16th August, where she presented her newest publications "Odio" and the poem compilation "Nieve, Agua".
Orozco presented in the Fiction section 'A Guide to Mexican Novels' two stellar authors from Mexico whose work is worthy of international acclaim, Pablo Soler Frost, novelist and poet; Eduardo Antonio Parra a multi-award-winning novelist and short story writer. In his curation for the Essays section 'In Mexico, the Rule of Law… is Fiction' Orozco brings us two of Mexico's most highly-respected and best-known authors. Sergio González Rodríguez a novelist and essayist and Juan Villoro who is probably Mexico's most versatile writer. In his Poetry section called 'No Soy Un Poeta Joven' he presents three ferociously talented poets, who are also editors, publishers, novelists and impresarios. Mónica de la Torre divides her time between poetry and editorial work on New York's Bomb magazine; Julián Herbert is a novelist, musician and avant garde poet; and Gabriela Jauregui is the co-founder of an influential publishing collective Sur+ as well as being an acclaimed writer and translator.
For more information about events that are part of the cultural program of the Dual Year between Mexico and the United Kingdom refer to their website MXUK2015.
--oo00oo--