LAUNCH OF THE YEAR OF MEXICO IN THE UK 2015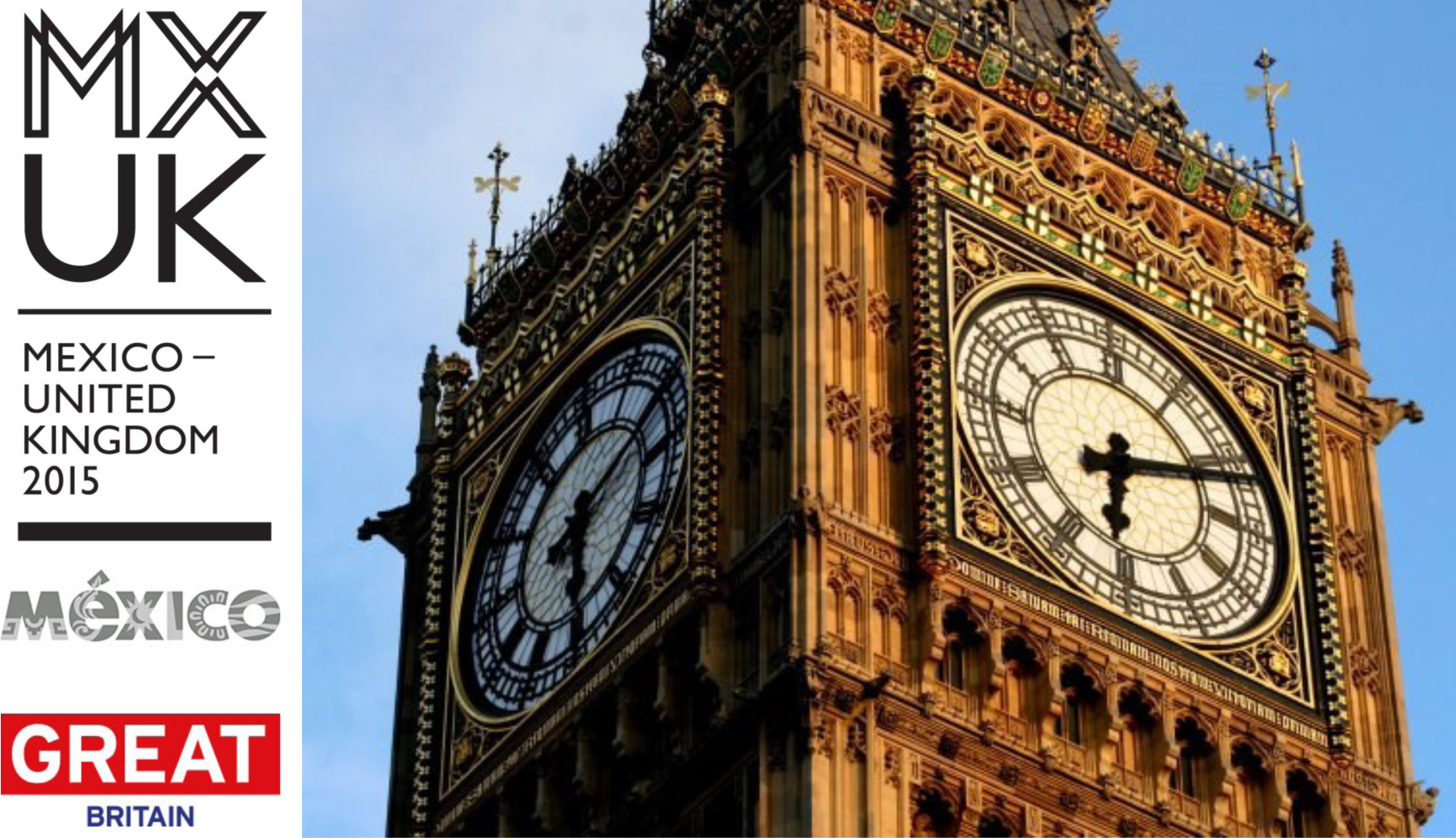 LONDON, 14 January, 2015. – The official launch of "Year of Mexico in the UK" will take place on Thursday 15th January at City Hall, marking the start of a yearlong programme of rich cultural diversity and inspirational exchanges between Mexican and British institutions working in the areas of art, culture, science, academia, business and tourism.
The 2015 programme spans more than 100 separate exhibitions, concerts, festivals, academic workshops and artistic residencies; as well as trade missions, research projects, grants and scholarships. Events are taking place across a number of cities in the UK including London, Manchester, Liverpool and Edinburgh. The Year of Mexico will showcase the country's long history and traditions, modern economic and commercial dynamism, and further strengthen its reputation as one of the world's most exciting destinations for trade, investment and tourism.
Yearlong programme highlights include "The Mayas: Revelation of an Endless Time", an exhibition taking place at the World Museum in Liverpool (May-October). In London there will be an installation by renowned Mexican architect Frida Escobedo in the Victoria & Albert Museum's John Madejski Garden, in partnership with London Design Festival and a Mexican Day of the Dead Festival at the Southbank Centre (November). There will be more exhibitions to enjoy at Tate Liverpool and Turner Contemporary and Modern Art Oxford, amongst others. Also, a grand design of Las Pozas and the surrealist works of Edward James will be created in a partnership between Mexico and the National Dahlia Collection at RHS Chelsea Flower Show, (19 -23 May).
Mexico will feature as guest country at the London Book Fair (14-16 April) together with an 18-month literary programme and a strong creative presence in top British film schools and film festivals. Celebrated Mexican conductor Alondra de la Parra will conduct the London Philharmonic Orchestra at the Royal Festival Hall (November 6). The Folkloric Ballet of Amalia Hernández, Mexico's National Dance Company, will perform at the London Coliseum (22-25 July), and La Linea Festival (16-27 April). Details of the programme will be announced at the website: http://mexicouk2015.mx
In support of education, science and innovation, agreements will be formalised for mutual recognition of qualifications and degrees, as well as promotion of scholarships and joint research projects. Representatives from Mexico's most important university, the Universidad Nacional Autónoma de México, will be present at the opening of the Centre for Mexican Studies at King's College, London.
Trade and investment activity will feature business seminars and trade missions from both countries. Business relations will be further strengthened by the formation of a high-level economic group comprising top CEO's from Mexico and UK businesses and industries.
Of course, no Year of Mexico would be complete without a strong presence from Mexico tourism. Year of Mexico 2015 will feature Mexico as a partner country at the World Travel Market in November. A spectacular traveling exhibition "Encuéntrate con México" (Meet Mexico) – a pavilion for visitors to get know Mexico – will be installed in London and other major cities.
Now one of the UK's hottest food trends, modern Mexican cuisine will be on the menu of pop-up restaurants featuring top Mexican chefs who will partner with '50 Best Restaurants' throughout the year.
The Ambassador of Mexico to the UK, Diego Gómez Pickering, said: "The Year of Mexico in the UK and the Year of the UK in Mexico 2015 will inspire exciting exchanges, partnerships and cooperation in all areas, enriching and strengthening our strong bilateral relationship".
On behalf the British Government, Kate Smith, Director for the Americas of the Foreign and Commonwealth Office (FCO), agrees that the Dual Year represents a great opportunity to develop a growing, warm and dynamic relationship even further:  "The rich programme of events, collaboration and cooperation is a great platform for both countries and peoples to get to know each other better. And the beauty is that we are doing the same for the UK in Mexico at the same time."
Gerard Lyons, the Mayor of London's Chief Economic Adviser, welcomes The Dual Year between the two countries: "We are thrilled to welcome the Year of Mexico in the UK to London and look forward to the Mexican community sharing the wonderful traditions of their country with Londoners. There promises to be a great series of events which will help to highlight the important cultural, political, business and other economic links between our two countries."
For Ciarán Devane, Chief Executive from British Council, "this institution is delighted to be working with so many brilliant partners on the Dual Year, a celebration of cultural, educational and business exchange between our two nations. The UK's relationship with Mexico matters enormously and 2015 is an important opportunity for both countries to highlight our cultural and creative contributions to the world whilst initiating new collaborations for the future."
The Year of Mexico in the UK will officially commence with the opening of the photographic exhibition "Invisible Mexico, Images through the Senses", in partnership with the Sight of Emotion Foundation. Its director and curator, Gina Badenoch, is the first Mexican national to be awarded the British Empire Medal (BEM) in recognition of her commitment to visually impaired people. The exhibition will be at City Hall from 15-30 January.
The exhibition is a call for the public to witness a vast, diverse and multi-faceted country in which millions of Mexicans live each day. It is an invitation for everyone to acknowledge a country full of life, values and strength. It is a reminder of the importance of diversity and respect towards an inclusive society. It features the work of 20 blind and visually impaired photographers, members of Sight of Emotion (Ojos Que Sienten A.C.), who give a unique and authentic interpretation of the contemporary and invisible Mexico that many people overlook.
To download the images, please use the following link
For more information visit: http://mexicouk2015.mx/en/
Or contact:
Mexican Embassy's Press Counsellor Alberto Lozano: This email address is being protected from spambots. You need JavaScript enabled to view it. 02079079458
--oo00oo--