THE UNIVERSITY OF BATH CELEBRATES THE DAY OF MEXICO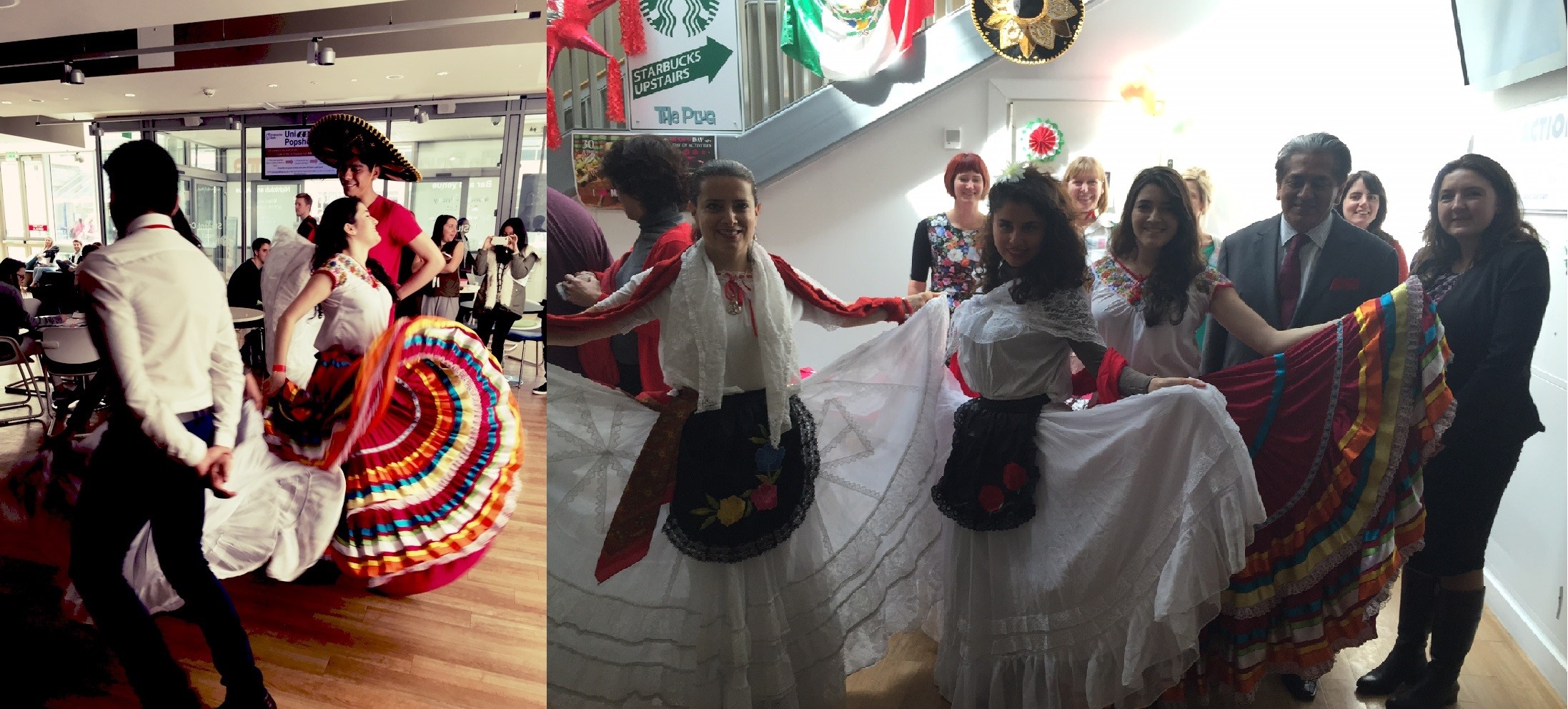 BATH, England, 5th May 2015. - In the framework of the academic programme of the Year of Mexico in the United Kingdom, students and representatives of the Office of International Affairs of the University of Bath and the Embassy of Mexico organised promotional events that included cultural and culinary activities as well as films.
In the first day dedicated to a country at the University of Bath the students enjoyed Mexican music, food and typical dance, but also had the opportunity to increase their knowledge of scholarship programmes to study in Mexico, in the so-called Dual Year between Mexico and the United Kingdom.
On behalf of the Embassy of Mexico, ​​Minister David Najera, Deputy Head of Mission, recalled in a conference how the 'Dual Year' emerged from a cultural initiative that later became a vast programme of over 150 activities covering education, science and innovation, the arts and creative industries as well as trade, investment and tourism, on both sides of the Atlantic.
The diplomat recalled to teachers, scholars and students the importance of the academic exchange of institutions such as the University of Bath, with a country like Mexico where the average age is 27 years and where talent and creativity is reflected every day.
At the conference, held on Thursday last week, the students pondered on the process of change that Mexico is going through, from structural reforms enacted by the Congress, and its emerging process as a globally competitive economy.
In the session, where the students were able to ask questions, it was recalled that Mexico ranks No. 2 among the economies of Latin America and 14th worldwide, which underpinned it as a strategic partner for the UK, a country in which the President of Mexico accomplished a State Visit from 3rd to 5th March this year, by invitation of Her Majesty Queen Elizabeth II.
--oo00oo—