BAJA CALIFORNIA MEXICAN STATE OPENS ITS REPRESENTATION IN THE UK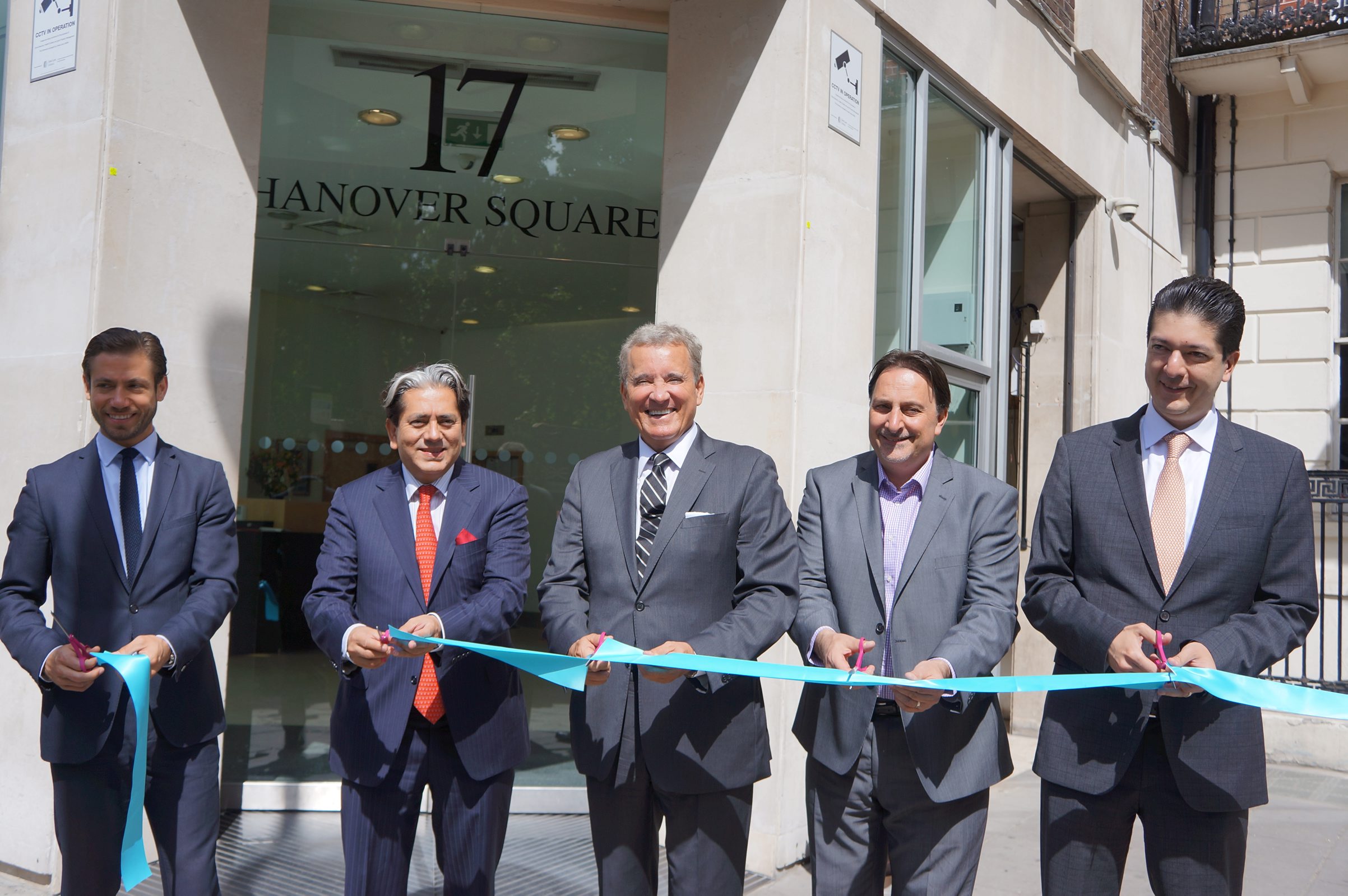 LONDON, United Kingdom, 9th June 2015. In order to promote commerce and investment from Europe, the representation´s office of Baja California Mexican state was inaugurated yesterday in Central London.
On behalf of Governor Francisco Vega de Lamadrid, the Secretary of Economic Development of the Mexican state (SEDECO, for its acronym in Spanish), Carlo Bonfante, referred that this new representation will help to generate new jobs, as well as the internationalization of the companies and products of Baja California.
The new office will work in coordination with the Embassy of Mexico in the United Kingdom and ProMexico, -institution of the Mexican Government to boost trade and investment from abroad- as well as with the UK Trade and Investment (UKTI) and London & Partners.
Accompanied by Carlos Sanchez Pavon, Regional Director of ProMexico and Daniel King, Head of High Growth and Emerging Markets of UKTI, among other representatives of Mexican and British institutions, the Secretary of Economic Development explained that because of its business vocation and its geographical location, Baja California is one the most attractive Mexican states to invest, with capitals coming from 82 companies of 45 countries, some of which are part of the automotive and aerospace industry.
The investment and trade representation of Baja California in Europe, will work along with the previous ones in Los Angeles CA, and Mexico City.
The Ambassador of Mexico to the UK, Diego Gomez-Pickering, congratulated Baja California´s Government for the opening of its representation in Europe, mainly because not only promotes the State of Baja, but the Country of Mexico as an increasingly attractive destination for trade and investment with tangible competitive global advantages.
--oo000oo—