ART EXHIBITION OPENING PRESENTS MASTERPIECES OF MEXICAN COLLECTOR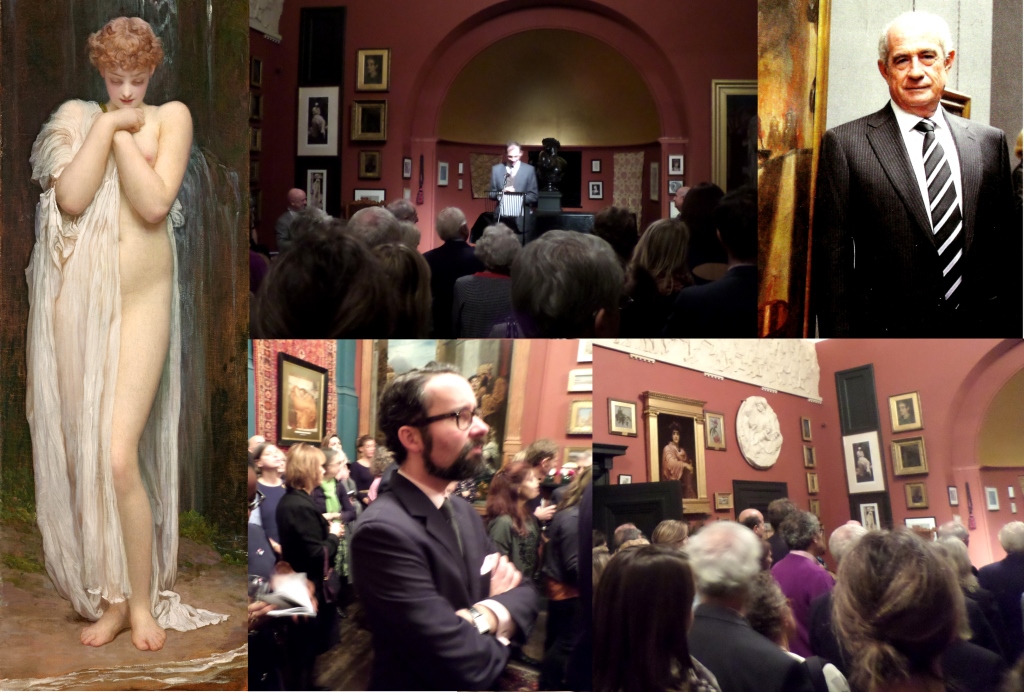 LONDON, United Kingdom, 14th November 2014.- The exhibition "A Victorian Obsession: The Pérez Simon Collection" at Leighton House Museum was opened yesterday.
Until the 29th March 2015 visitors will be able to appreciate masterpieces from the largest Victorian private art collection outside Great Britain, owned by Mexican Juan Antonio Perez Simon.
The exhibition  casts 52 paintings that range from the domestic to the romantic and from the symbolic to the overtly sexual, compiled by Perez Simon during the last 20 years.
The reception, which the Ambassador of Mexico Diego Gomez-Pickering attended as a guest, also counted with the presence of the collector Juan Antonio Perez Simon, who felt honoured for having the opportunity to be part of the exhibition of such exceptional paintings, which in some cases "returning to their home".
Senior Curator for Leighton House Museum, Daniel Robbins, displays in a unique, appropriate and authentic setting, the work of many of the most famous Victorian artists, illustrating a variety of representations of women that characterized the Victorian period of British art by setting them within Leighton´s decorative interiors.
It is noteworthy to recall that the collection has been previously exhibited in the Jacquemart-André Museum in Paris, the Chiostro del Bramante in Rome and the Thyssen-Bornemisza Museum in Madrid.
---oo000oo---