MEXICAN WEEK CELEBRATED AT WEST DEAN COLLEGE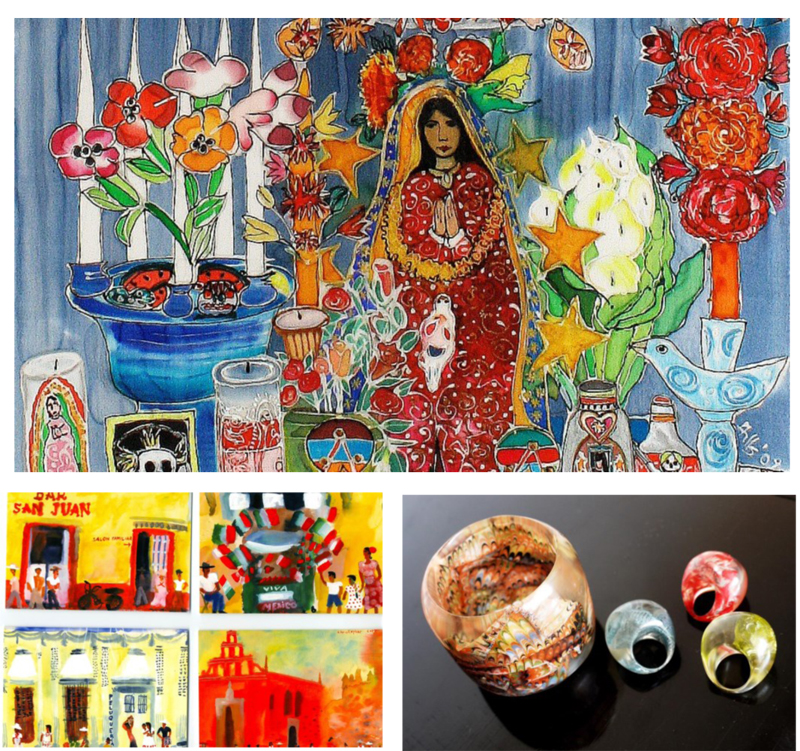 LONDON, United Kingdom, 29th October 2015.- In the framework of the cultural programme of the Dual Year between Mexico and the United Kingdom, the West Dean College celebrated the so-called "Mexican Week" in order to share Mexican culture, art and colour.
From 18th -23rd October, renowned Mexican artists participated in the short which focused on inspiration from Mexican culture, both traditional and contemporary courses at West Dean College, founded by Sir Edward James internationally known for being one of the biggest in the surrealist movement and for have created Las Pozas, Xilitla in Mexico.
The courses, which included different technics, from traditional painting, jewellery and printmaking to make papier-mâché boxes, masks and figures, Mexican appliqué art textiles and crafts and painting in egg tempera.
The Mexican artists that participated in the "Mexican Week" were plastic artist Boris Spider; Jewellery designer Sophie Simone Cortina; Paintor Katina Riba; Fashion and Textile Designer, Carmen Rión and the visual artist Demián Flores.
The Mexican Week is supported by Anglo Arts, the culture department of The Anglo Mexican Foundation, dedicated to promoting British culture in Mexico and bringing a taste of Mexican culture to the United Kingdom.
For more information about the activities in the framework of the Dual Year between Mexico and the UK, visit its official website.


--oo00oo--