THE UK STRENGTHENS ITS ROLE AS AN OBSERVER COUNTRY OF THE PACIFIC ALLIANCE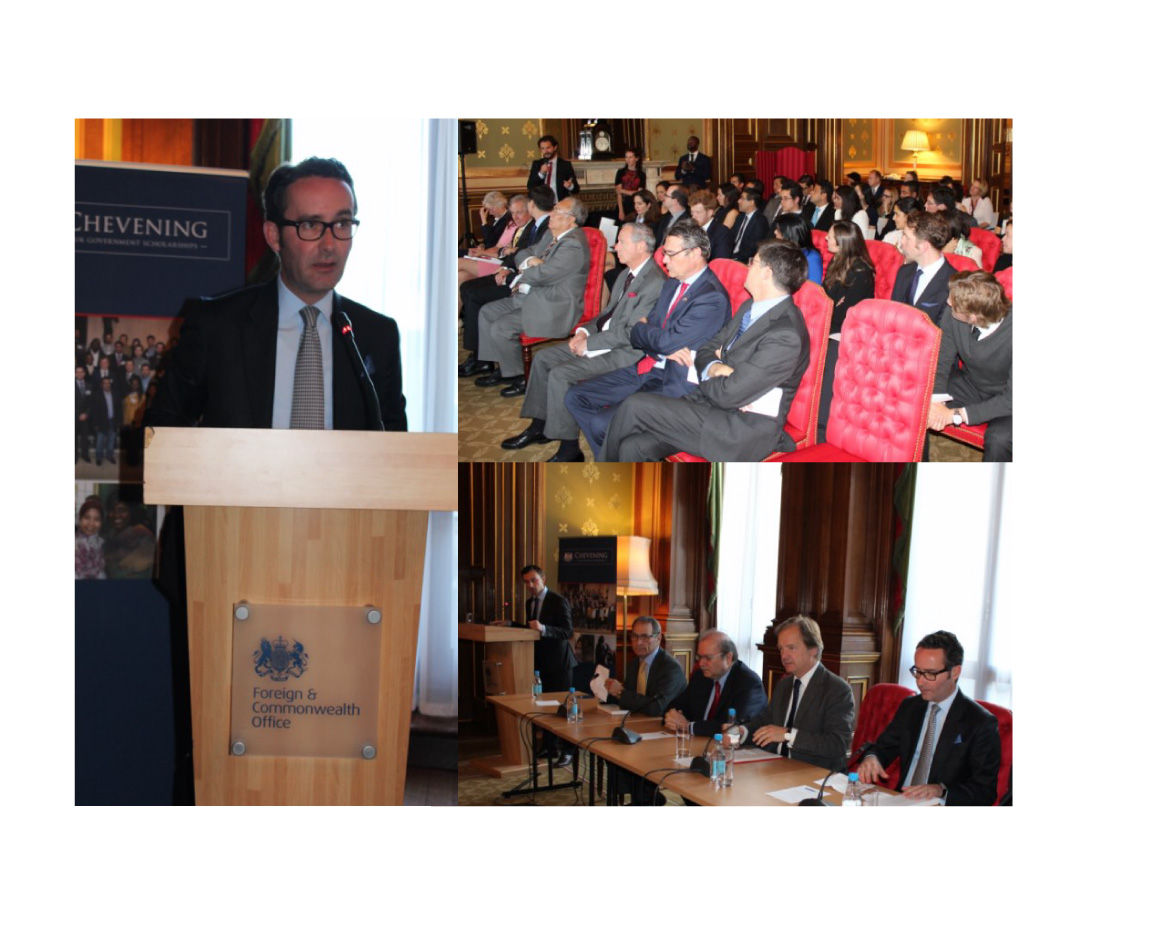 LONDON, England, 22th June 2015.- In order to reaffirm its commitment as an observer country of the Pacific Alliance, the United Kingdom announced the launch of its new round of Chevening Scholarships to provide successful candidates from Mexico, Colombia, Peru or Chile to study at the UK's top-rated universities, starting on September-October 2015.
The Minister of State for Latin America at the Foreign and Commonwealth Office (FCO) Hugo Swire, confirmed that Mexican students will have access to 95 out of a total of 140 Chevening scholarships, and explained that the United Kingdom is currently cooperating with the countries of the Pacific Alliance in areas where the UK has world-leading expertise, like competitiveness, education, science and innovation.
As part of the pro témpore presidency of Mexico, the British government reiterated its willingness to expand its areas of cooperation with the group of countries of the Pacific Alliance, from the strictly commercial sphere, to others such as research, science and innovation.
During a reception at the Foreign and Commonwealth Office, Swire recalled the Newton Fund launched in 2014 in the 4 countries which founded the Pacific Alliance, was designed to support research and innovation through the training of scientists and researchers.
In a discussion panel, the Ambassador of Mexico to the United Kingdom, Diego Gomez-Pickering recalled the open and inclusive essence of the Pacific Alliance, integrated by Mexico, Chile, Colombia and Peru with the main objective of building, in a participatory and consensual manner, an area of deep economic integration and to move gradually toward the free circulation of goods, services, capital and peoples with the Asia-Pacific region.
The Ambassador recalled that the countries of the Pacific Alliance have demonstrated sustained performance indicators as well as economic stability. Besides that the four countries –combined- represent the 8th economy and the 7th largest exporter at a global stage.
He emphasized that the Pacific Alliance will create greater opportunities for development through agreements focused on a deep economic, cooperation and commercial integration of a region that has a population of 209 million people -mostly youths- representing an important source of productive human capital.
It is noteworthy to mention that the four countries integrated into this new mechanism contribute with the 36% of GDP in Latin America, account for 50% of trade in the region with the world and last year received a total of more than USD $70 billion in foreign investment, which means 41% of total investment in the region.
These nations marked the example on the elimination of labour and financial barriers in trading and aconcluded negotiations for 100% tariff reduction, 92% immediately and 8% in the short and medium term.
--oo00oo--