"CHOLOMBIANOS" EXHIBITION IN LONDON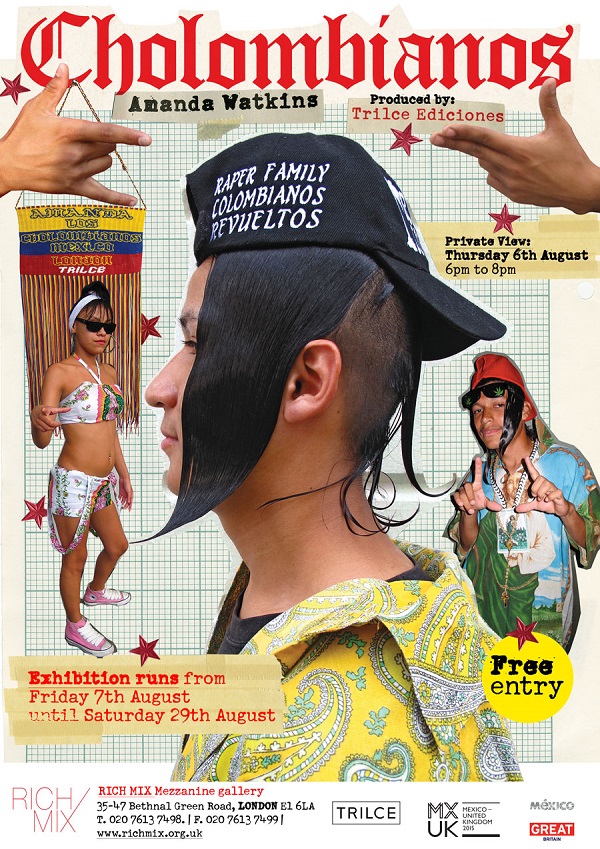 LONDON, United Kingdom, 5th August 2015.- As part of the activities of the Year of Mexico in the United Kingdom, the portrait exhibition "Cholombianos" will be presented for the first time in the United Kingdom at Rich Mix gallery in London.
The subculture 'Cholombianos' combines cultural elements of Mexico and Colombia to create their own style, full of contrasts and tradition -from clothing, dances and hairstyles to unique graphics and words-. This urban tribe wears white Converse sneakers and brilliantly-hued Hawaiian shirts printed with religious images (mainly, the Virgin of Guadalupe and San Judas Tadeo); their accessories, handkerchiefs, caps, and scapulars hanging around their necks to distinguish where they belong to and who they are, which is their message to the world.
The collection of portraits from Cholombians in Monterrey is more than the evidence of the reality they live in. One of the exhibiton´s theme is the cultural migration on the border cities, how it can be so rich and colourful in contrast with the urban concrete environment where they grow up.
The British fashion designer and photographer, Amanda Watkins, lived in the Mexican city of Monterrey in 2007, where she spent part of her time getting to know and documenting the lifestyle of the Cholombian subculture. Magazines such as Elle (Japan), Commons and Sense (Japan) and Dazed and Confused (London) had published part of the collection which will be displayed from 7th to 29th August 2015 at the Mezzanine Gallery in Rich Mix London.
--oo00oo--