UNPUBLISHED ARTWORK OF MEXICAN ARTIST EXHIBITED IN THE UK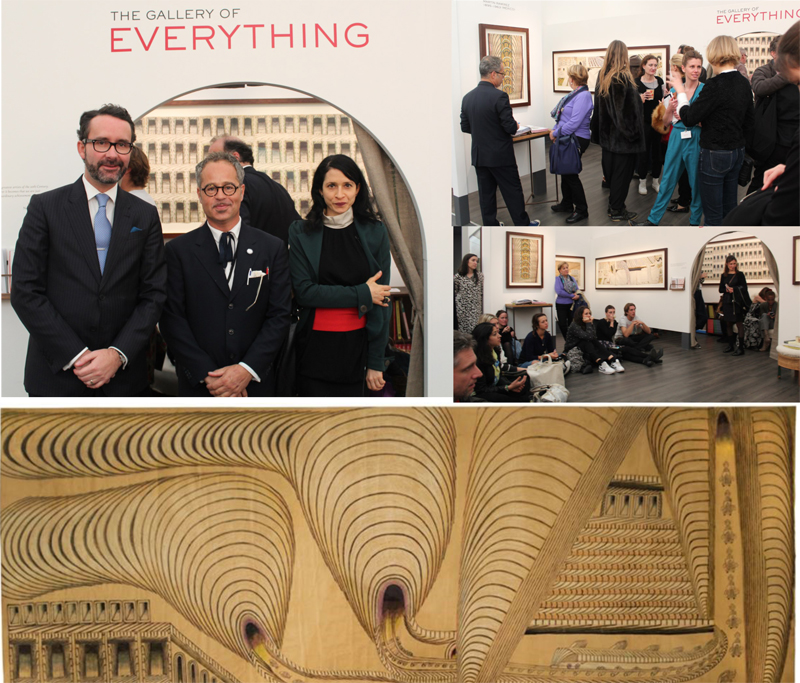 LONDON, United Kingdom, 27th October 2015.- The British gallery The Gallery of Everything exhibited a series of unpublished masterwork large-scale drawings by Mexican artist Martin Ramirez (1895-1963), at the prestigious Frieze Masters art fair in the United Kingdom.
As part of the cultural programme of the Dual Year celebrated between Mexico and the United Kingdom, from 13th -18th October, the Gallery of Everything introduced two masters of 20th century art: Josef Karl Rädler from Austria and Martin Ramírez from Mexico, this exhibition, for the first-time ever in the UK, features the largest and latest work ever created by the artist.
During the exhibition, the Ambassador of Mexico in the United Kingdom, Diego Gomez-Pickering, attended a semi-informal conversation with the public, offered by James Brett, Founder of The Museum of Everything and Chloe Aridjis, writer and novelist, where both detailed and explained the extraordinary rare works-on-paper by this Mexican artist.
The artistic work of Ramirez, which was spread after his death, have been exhibited in cities like New York, Washington, Madrid, Essen and now for the first time in London.
For more information about the programme of activities of the Dual Year between Mexico and the United Kingdom, please visit its official website.
--oo00oo--