MEXICAN CHEF ENRIQUE OLVERA PRESENTS GASTRONOMY BOOK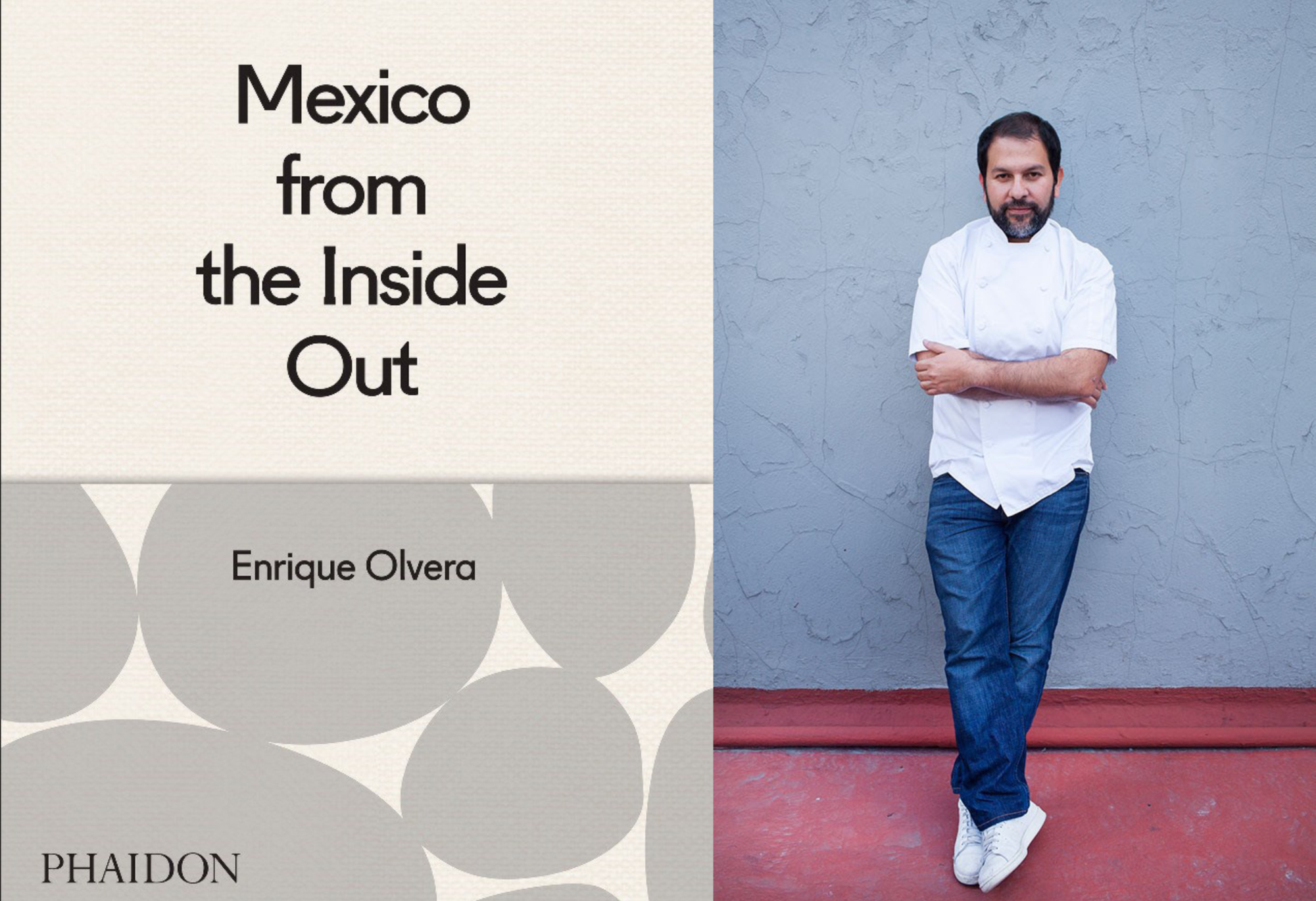 LONDON, United Kingdom, 02 December 2015.- Mexican Chef Enrique Olvera, owner of Pujol restaurant, number 16 in The World's 50 Best Restaurants list, presented in this capital city his gastronomy book entitled : "Mexico Inside Out".
Published by Phaidon the volumen contains 65 receipes and more than 100 photographies which illustrates the preparation of plates, from the most simple up to the most sophisticated, including a simple guide for the amateur cook.
The selection of Olvera recipes is based on the main plates that he and his family prefer and is published in 2015, year in which Mexico and the United Kingdom celebrated its Dual Year.
Inspired by the two sides of a music vinyl disc, the book is divided into two parts, called A and B sides, respectively. In the first, Pujol recipes are divided into four sections of inspiration: tradition, street, land and 'from inside'. The B-side focuses on "easier tasty traditional home and familiar cooking" from other restaurants owned by Olvera.
The Mexican chef owns seven restaurants, four in Mexico City, among which is Pujol, recognised for the third year in a row in the top 20 of best in the world, one in San Miguel de Allende, Guanajuato; one in Los Cabos, BCS, and the most recently opened in New York.
On the publication of "Mexico Inside Out," Olvera saw the importance of disseminating among the British people the idea that Mexican gastronomy has overcome the stereotype of being a cheap and spicy cuisine.
His book maintains the same philosophy on which Pujol opened in the philosophy of sharing the plates and creations with clients as an act of generosity and love, and so in several of its 280 pages he tells the stories behind each plates so in ca be contextualised and pinpoint the influence of other countries in the regional Mexican gastronomy, as it happened across the Arab community in Puebla that led to the taco al pastor; or the Spaniard influence on the tamales, which incorporate the butter.
--oo00oo--