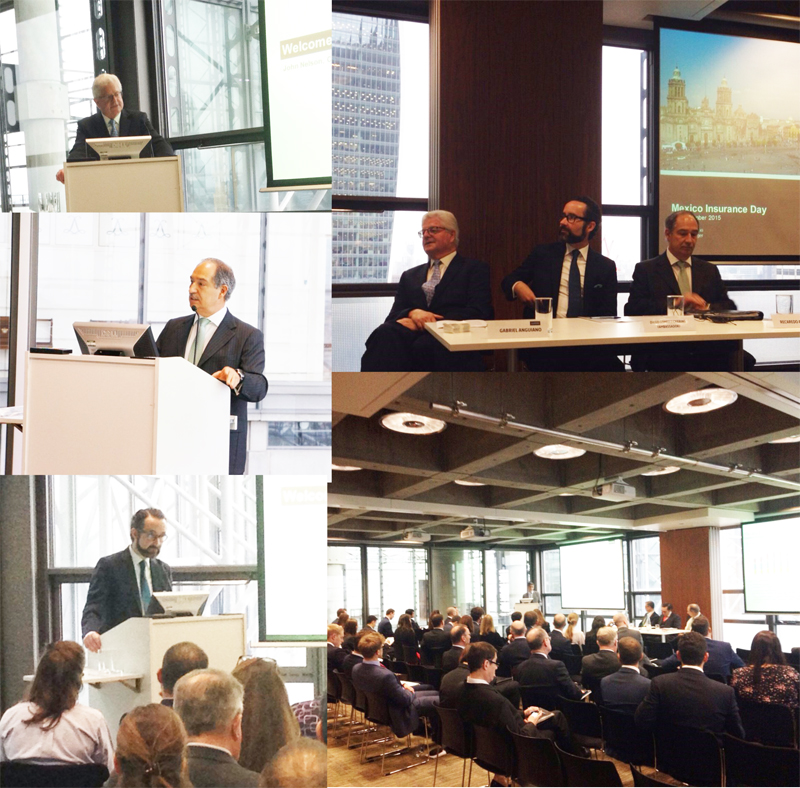 OUTSTANDING OPPORTUNITIES IN MEXICO FOR THE INSURANCE SECTOR
LONDON, UK, 16th December 2015.- The 3rd edition of the "Mexico Insurance Day" organized by Lloyds took place in order to highlight various business opportunities in Mexico derived from the implementation of structural reforms mainly in energy and telecommunications´ sectors.
In front of John Nelson, Chairman of Lloyds, the Ambassador of Mexico to the United Kingdom, Diego Gomez-Pickering explained that Mexico has had a leading role among Latin American emerging economies with a reasonable economic performance, despite the fall of international oil prices.
He recalled that Mexico´s President Enrique Pena Nieto conducted a State Visit in the framework of the Dual Year between Mexico and the United Kingdom, during which he held meetings with entrepreneurs from various branches, with whom he endorsed the importance of seizing business and trade opportunities in Mexico.
During the event held on 3rd December, the diplomat thanked the invitation from Gabriel Anguiano, who is responsible for Lloyd's office in Mexico, and coincided with Mr Nelson in terms that the British firm will add value to Mexico´s local insurance market.
In this regard, the CEO of Mexican Association of Insurance Institutions (AMIS for its acronym in Spanish), Recaredo Arias said that some opportunities will arise in the field of liability policies in the oil sector with insured amounts from USD 100 to USD 700 million. "As we saw in the energy reform, resulting winners of each of the rounds (bidding),  will have to hire insurances", he referred.
--oo000oo—