CONFERENCE OF MEXICO IN THE DITCHLEY FOUNDATION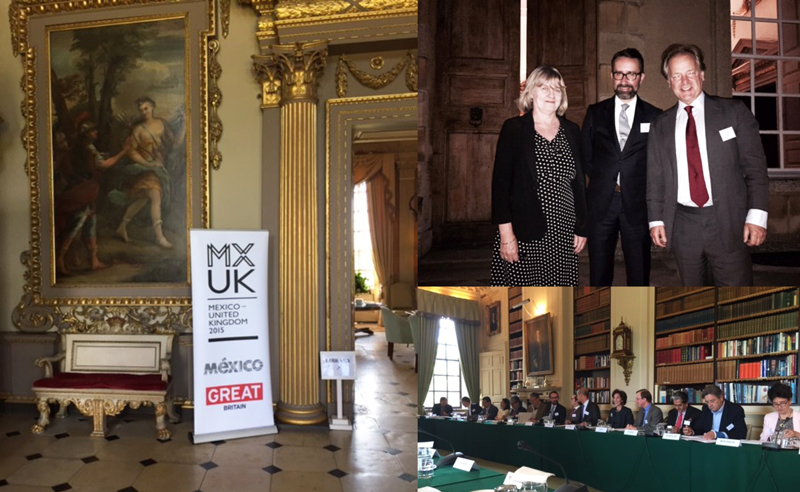 OXFORDSHIRE, United Kingdom, 3 June 2015.- In the framework of the Year of Mexico in the United Kingdom, a seminar organised by The Dichley Foundation took place in order to share and analyse among high-level representatives, entrepreneurs, researchers, experts and diplomats, the challenges that Mexico faces in terms of implementing the structural reforms recently enacted.
Sponsored by El Colegio de Mexico and HSBC, the lecture entitled 'Reforms and Changes in Mexico' carried out from 28th to 30th May with the participation of the Minister of State for Latin America at the Foreign and Commonwealth Office (FCO), Hugo Swire; of the Undersecretary of State of the United States, Roberta Jacobson, and the expert in public diplomacy, Simon Anholt, among others.
Representing Mexico's delegation, the Ambassador Diego Gomez-Pickering and the Chief of Staff of the Secretary of Foreign Affairs, Carlos Perez Verdia, participated, as well as researchers and diplomats.
The programme included plenary sessions and working groups where the following topics were discussed:
1) Enacted Reforms and others waiting for implementation
2) Politics and Society
3) Mexico's place in the international community.
The conclusions of the meeting which will be later published in a report authored by the director of The Dichley Foundation, Sir John Holmes. Established in 1958, the institution has been dedicated to academic conferences and meetings, promoting analyses and the understanding on international politics.
--oo00oo—