CONFERENCE OF MEXICO AT THE UNIVERSITY OF OXFORD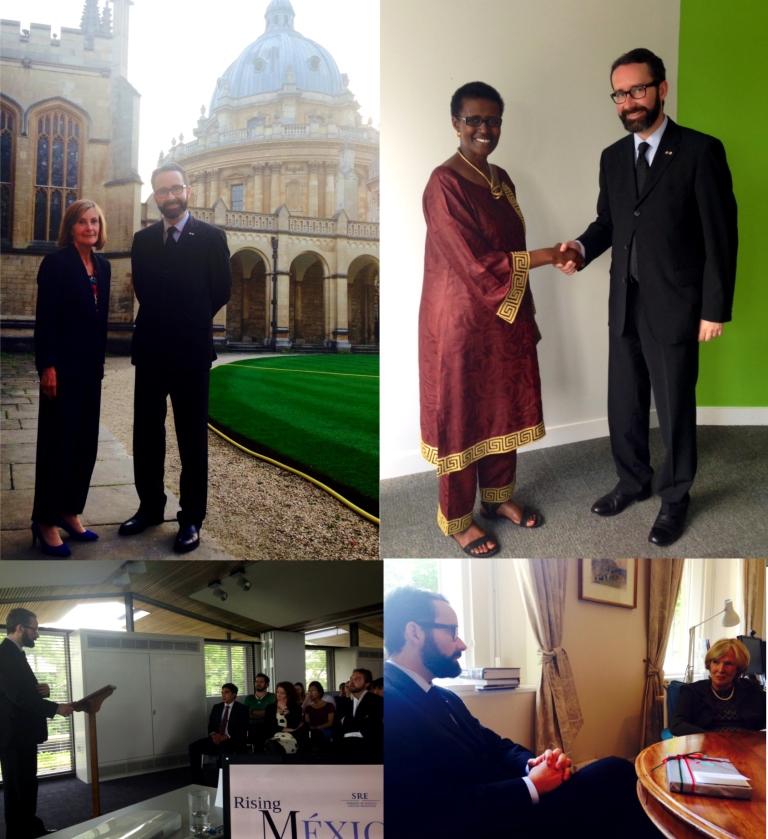 OXFORD, UK, April 23, 2014. - Diego Gomez Pickering, Ambassador of Mexico to the United Kingdom, visited the University of Oxford where he gave a lecture on the current situation in Mexico.

In front of students and scholars from the prestigious institution, the Ambassador highlighted recent efforts to transform Mexico and spoke of the global expectations awakened by the most ambitious package of legislative reforms in key sectors such as telecommunications, labour, public education, fiscal, politics, energy and more recently, transparency.

He explained that these changes, together with the consolidation of democratic institutions, are strengthening the image of Mexico as a safe and attractive market where just last year foreign capital investment was equivalent to USD $ 30 billion.

Prior to his lecture, the Ambassador met academics and representatives of the University of Oxford, including Professor Margaret MacMillan, Warden of St Antony's College and Prof Jane Humphries, Director of the University's History Department.

Additionally he met Ms. Winnie Byanyima, Executive Director of the charity Oxfam, with whom he discussed various strategies to reduce inequality in the world and to promote a better income distribution.

Ms. Byanyima office mentioned that Oxfam opened in Mexico its first office in a developing country and thanked the Government of Mexico for its willingness and support.