THE UNIVERSITY OF ST ANDREWS HOSTED A MAJOR CONFERENCE ON MEXICO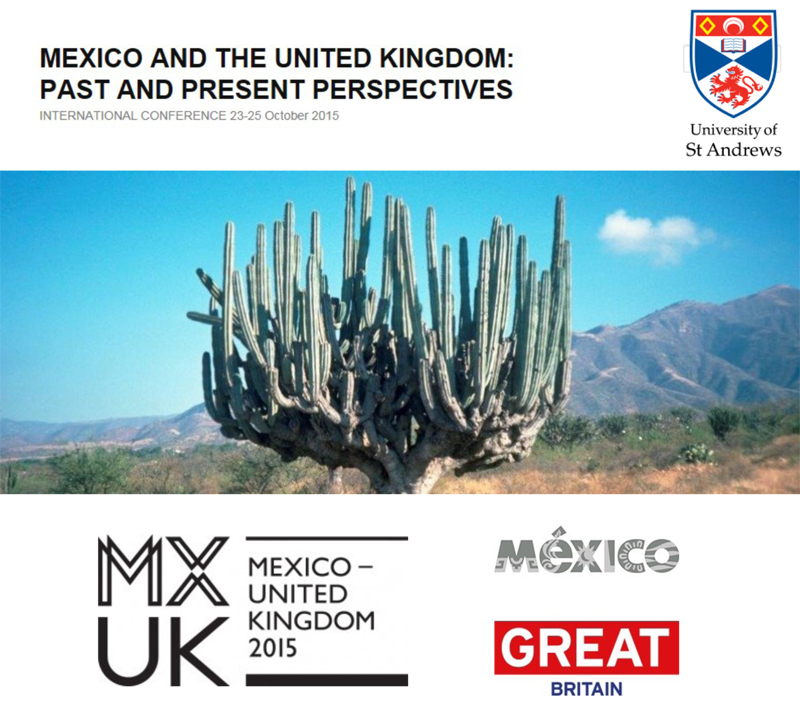 FIFE, Scotland, 6th November 2015.- In the framework of the programme of academic activities of the Year of Mexico in the United Kingdom, the University of St. Andrews in Scotland through the School of Modern Languages celebrated the conference 'Mexico And The United Kingdom: Past and Present Perspectives'.
From 23rd - 25th October, the Department of Spanish of School of Modern Languages hosted a major interdisciplinary conference on British-Mexican relations since independence in 1821, bringing together a formidable group of scholars from both Mexico and the UK, together with stakeholders and practitioners currently engaged in forging links between the two countries.
As part of the conference programme, organised in the framework of the Dual Year, the roundtable 'British-Mexican Relations Today' was held with the participation of Diego Gomez-Pickering, Ambassador of Mexico; John Bramwell, Director for Education and Society – Americas, British Council; Gonzalo EscribanoTamayo, Senior Political Analyst at the British Embassy in Mexico; Alan Gogbashian, Head of Caribbean, Central America and Mexico Department at the Foreign and Commonwealth Office; Magda Gonzalez, Finance Director at Monex Europe and Yves Hayaux du Tilly, Chairman of the Mexican Chamber of Commerce in the UK, culminating with a key Conference-Dinner by Professor Derek ,Vice-Principal for Research of the University of St Andrews.
In front of academics, experts and representatives from both countries, the Mexican diplomat highlighted the historical importance of the Mexico-British relation, with over 190 years of history, he also recalled that precisely the goal of the so-called Dual Year is to promote a better understanding between both peoples.
Panelists included Dr Josefina Zoraida-Vazquez, El Colegio de Mexico; Dr Silvestre Villegas-Revueltas, UNAM; Professor Paul Garner, University of Leeds; Professor Patience Schell, University of Aberdeen and Alan Knight of the University of Oxford.
For more information of the activities of the programme of the Dual Year, visit the official website.
--oo00oo--