SEASON OF THE PLAY "THE IMPOSTER" CONCLUDES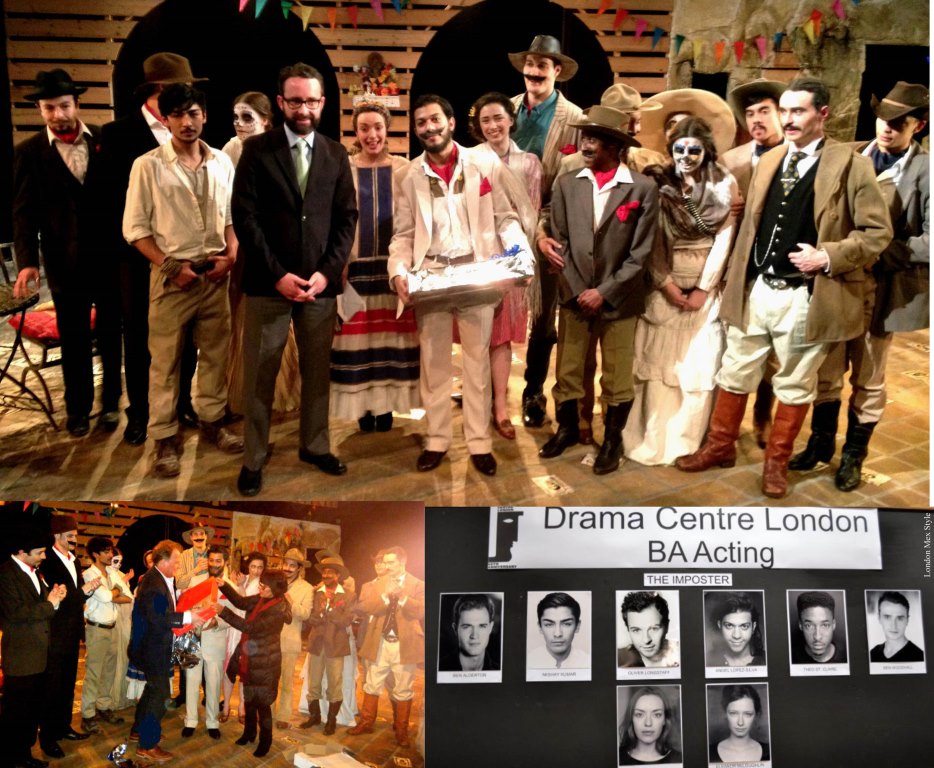 LONDON, UK, March 29, 2014. - Featured for the first time in Europe, the adaptation of the novel "The Imposter" today accomplished four representations in the Platform Theatre of the University of the Arts London.
The Ambassador of Mexico to the United Kingdom, Diego Gomez-Pickering attended the final night of the stage adaptation which narrates the story of "César Rubio," a university professor of history who posed and assumed the identity of a leader of the Mexican Revolution with his same name, portrayed by Mexican actor Angel Lopez -Silva .
Following the finale, the diplomat had the opportunity to exchange points of view with members of the cast, as well as the play's director, Jonathan Martin, and Mary Ann Vargas, who did a remarkable job in creating an English adaptation of the novel originally written in Spanish by Rodolfo Usigli in 1938 and taken to the theatre for the first time in 1947.
Amongst the audience were Mario Moreno Ivanova, son of the famous Mexican comic and mime Mario Moreno "Cantinflas", who donated items and images related to the successful film career of his father, to the Drama Centre (Central Saint Martins: UAL).