MEXICO´S STRATEGY ON SECURITY AND JUSTICE WAS SHARED IN THE UK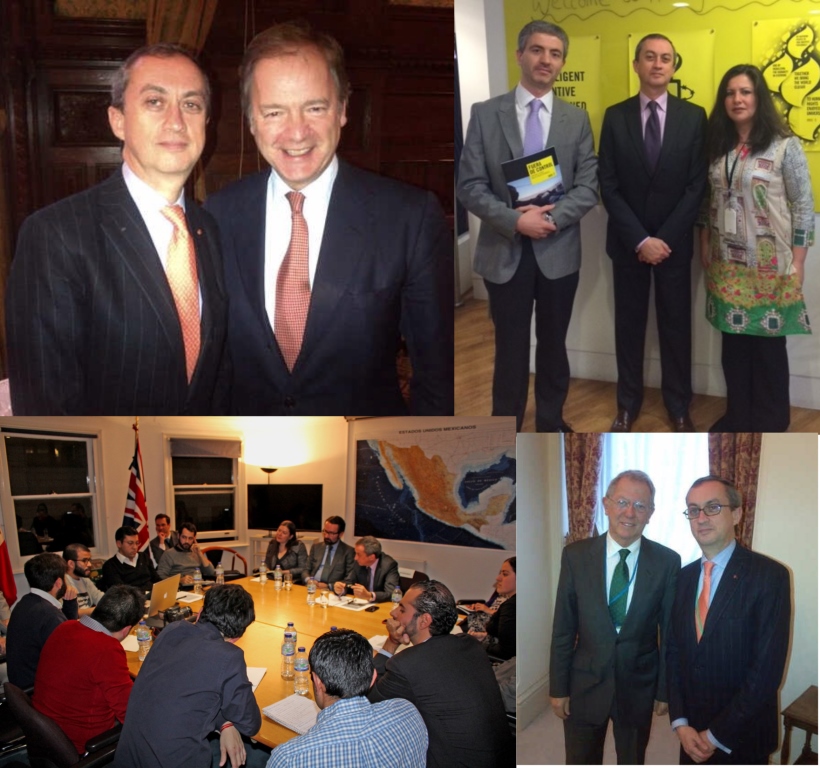 LONDON, England, 4th December 2014.- The Ambassador Juan Manuel Gomez-Robledo, Undersecretary for Multilateral Affairs and Human Rights achieved a working visit to London from the 1st until 4th December and held a series of interviews with representatives of Human Rights Organisations such as Amnesty International, members of the British Government and Parliament as well as representatives of associations of Mexican students interested in the actions taken by the President of Mexico derived from the facts that recently happened in the Mexican state of Guerrero.
To the members of the British Parliament, including the Labour MP Jeremy Corbyn, who Chairs the Mexico APPG (All-Party Parliamentary Group) and who is Vice Chair of the All Party Human Rights Group, the undersecretary detailed the following up of the case of 43 missing students from the Teaching School of Ayotzinapa,
He also spoke with Erika Guevara, Americas Director of Amnesty International and also exchanged points of view with Mexican students from various universities in the UK, who asked him to funnel his proposals on security issues and to strengthen law enforcement to relevant authorities in Mexico.
During these meetings, undersecretary Gomez-Robledo recognised the severity of the situation and explained each one of the actions taken by Mexican Federal Government to locate the missing students, complete the investigation, arrest and prosecute the suspects.
Both in these meetings and the interviews concede to various British media representatives, he stressed the importance to dismantle the transnational criminal structure, guarantee the rule of law and advance on the protection of human rights both at the federal and state level.
As part of his agenda, undersecretary Gomez-Robledo co-chaired, along with Minister of State from the Foreign and Commonwealth Office (FCO), Hugo Swire, the Bilateral Consultation Mechanism on Multilateral Issues.
The consultation mechanism, was intended to exchange views and to review the status that keep priority issues in the agenda of the United Nations, including the recent adoption by the General Assembly of the Organization of the resolution on bullying presented by Mexico and co-sponsored by 72 countries -including the United Kingdom-, the reform of the UN Security Council, the development agenda Post-2015, as well as the maintenance of international peace and security, among others.
---oo00oo---