THE EMBASSY SHARES ITS FOREIGN POLICY PERSPECTIVES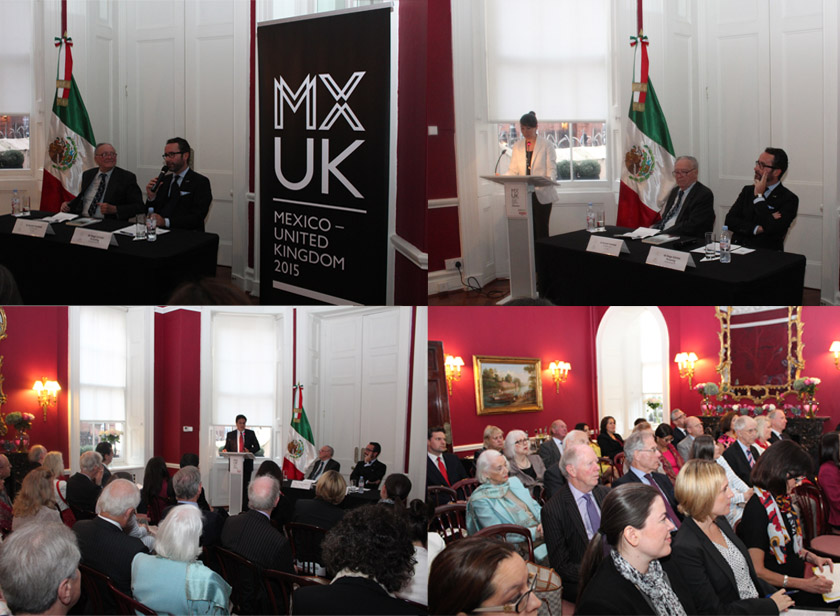 LONDON, United Kingdom, 10th September 2015.- Members of the British Conservative Foreign and Commonwealth Council CFCC, which are affiliated to the Conservative Party held a meeting with representatives of the Embassy of Mexico for the United Kingdom, led by the Ambassador Diego Gomez-Pickering, in order to share challenges and achievements of the Mexican foreign policy and particularly the result and impact on the bilateral relationship with the United Kingdom of Great Britain.

At the Official Residence of the government of Mexico, the Ambassador addressed a group of representatives of the Conservative Council the transformation process that Mexico is going through, since the enactment of the structural reforms proposed by President Enrique Peña Nieto to the Congress, of which two of them –energy and telecomm- had aroused special interest among British investors.

He recalled the economic and political component of the Dual Year 2015 celebrated between Mexico and the UK, as well as some results of the State Visit performed by the President of Mexico held from 3rd – 5th March, attendig the invitation of H.M. Queen Elizabeth II.

One by one, the Mexican representatives of the areas of culture, multilateral affairs, protection and consular affairs, human rights, economy and tourism, offered a brief explanation of the hard work that their areas have been developing along this year, in order to show the potential of the Mexico's workforce, its modern economic and dynamic tourism and commerce.
--oo00oo--