'HAY FESTIVAL' WILL TAKE PLACE IN MEXICO CITY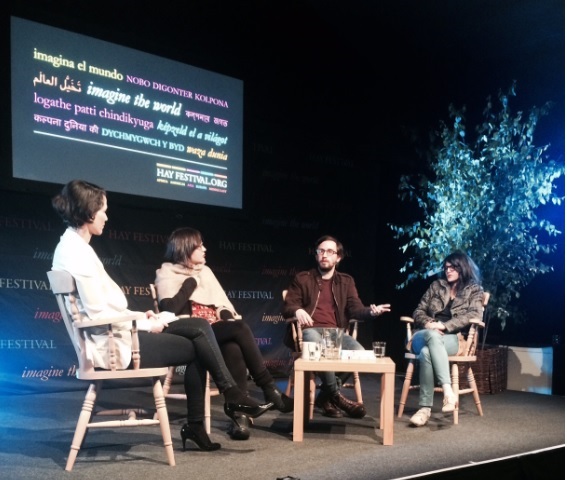 WALES, UNITED KINGDOM. In order to celebrate the best of the literature and freedom of expression, in the framework of the Dual Year between Mexico and the United Kingdom, Hay Festival will take place in Mexico City from 23 to 25 October 2015.
The announcement was made on 30th May in Hay-on-Wye, Wales, home to the festival event in the iconic Richard Booth library, in which the Ambassadors of Mexico and Colombia, Diego Gomez-Pickering and Nestor Osorio, respectively, and the executive director of the British Council, Ciarán Devane, referred to Latin American editions of the Festival.
The presence of Mexico in this year's Hay Festival was manifested in two presentations of the anthology Mexico20 which brings together the same number of writers under 40 years old, one in London on 29th May in Free Word Centre, and another at the fairgrounds of Hay-on-Wye on 30th May. The three writers who participated were Brenda Lozano, Daniel Saldaña and Laia Jufresa, who served as residence-writer during the 10 days of the Festival.
Conceived 27 years ago in Wales as an event to promote books and authors in the middle of the shire with tents and outdoor stages, Hay Festival will be celebrated in Mexico City but will also have an online presence in the UK and Worldwide due to the  co-production HayFestivalMexico@BBCMundo with BBC Mundo online from 19 to 25 October.
So for the first time in the history of the festival, besides presentations, conferences and debates, the British producer will generate different content, and will conduct interviews with authors and organisers, through its live broadcast from some emblematic buildings of Mexico City, where the Hay Festival will take place.
The festival and its online edition will also promote the debate and exchange of ideas on social networks, about literature and the publishing industry.
---oo000oo---