THE UNIVERSITY OF SOUTHAMPTON CELEBRATES 'MEXICO WEEK 2015'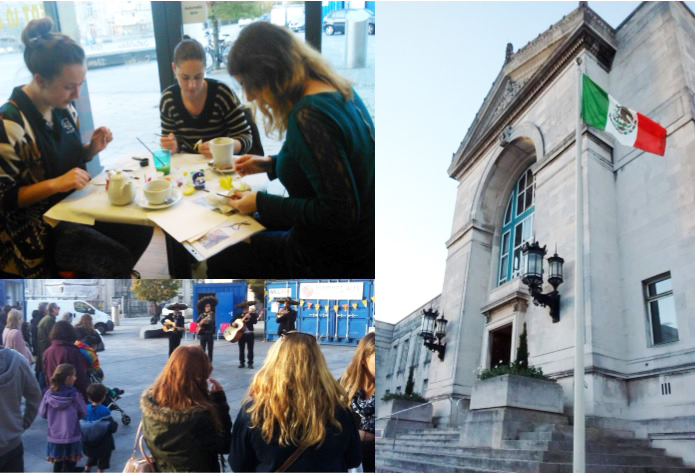 SOUTHAMPTON, England, 5th November 2015.- In the framework of the Dual Year celebrated between Mexico and the United Kingdom, the University of Southampton celebrated the 'Mexico Week 2015'.
Academics and students from Britain, Latin America and Mexico had an active participation along the programme of the week which included talks and conferences on the so-called Mexico Culture Day: 'Challenges and Opportunities in Contemporary Mexico', which concluded with a Mexican-style lunch.
The activities programme, from 27th October – 4th November, included the presentation of altars with ofrendas to celebrate the Day of the Dead, live mariachi music, arts and crafts workshops and exhibitions, which included alebrijes, theatre plays and the screening of contemporary Mexican films.
On 31st October, conferences were held about the problems that affect the social environment and security as well as the Mexican cultural, academic and ecologic development, from the point of view of public policies.
The public had the opportunity to exchange points of view around culture and music in contemporary Mexico and how they respond to this environment, later in the afternoon Jon Bonfiglio, Director of the Clipperton Project, held a conference where he explained his most recent work which explores issues of sustainability and understanding of the natural environment in both remote rural areas as well as busy urban sites.
'Mexico Week' also included talks about how violence, manifested in different ways, affects society, but also the hope as a result from the decision taken to confront and solve problems in a country whose average age is 27 years.
For more information, please consult the website of the University of Southampton.

--oo00oo--