CONFERENCE CELEBRATED TO MARK 20 YEARS OF NAFTA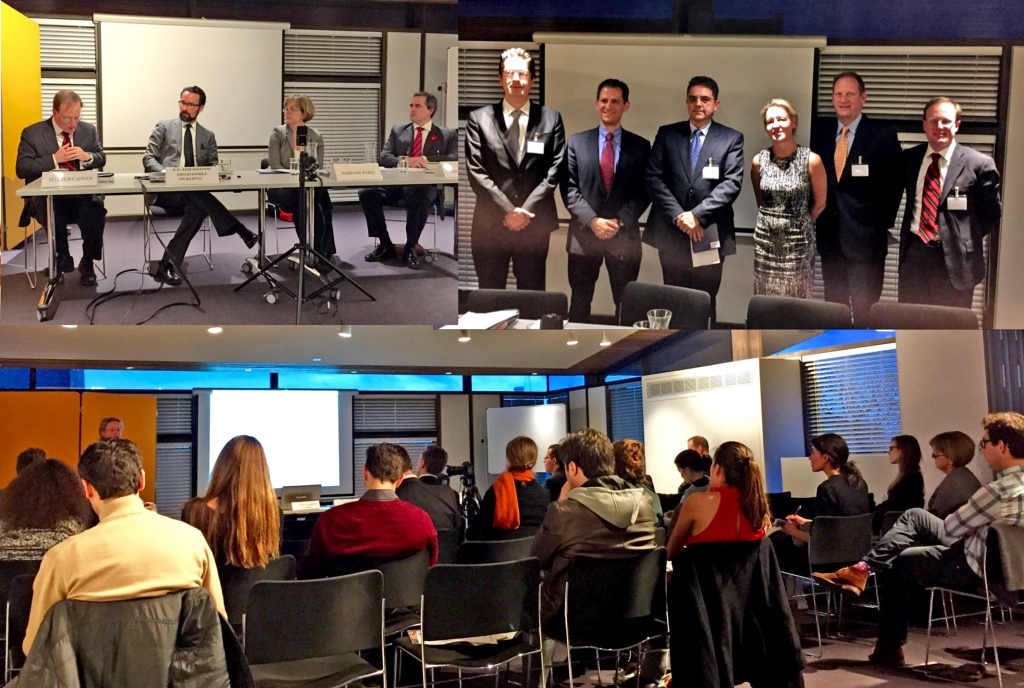 OXFORD, England, 12th November 2014.- In order to commemorate the twentieth anniversary of the North American Free Trade Agreement (NAFTA), a seminar was held in St Anthony's College at the University of Oxford.
With the participation of the Embassies of Mexico and North America; from the High Commission of Canada in the UK, as well as a diversity of scholars and specialists in the region, it was analyzed the strengthening of regional cooperation since the NAFTA
The event was coordinated by Dr. Halbert Jones, Senior Research Fellow in North American Studies at Oxford University, Kenneth Smith – representing the Ministry of Economy from Mexico – referred to the integration of North America and its effect on the national economies of the three countries.
During his participation in the panel "The State of North American Regionalism", the Ambassador of Mexico Diego Gomez-Pickering underlined that NAFTA was a unique type of agreement that brought within an undeniable economic development for the three signatories. The diplomat recalled that among the tangible results of NAFTA it is noteworhty to mention the increase in 350 % of trade between the three countries that integrate the region, implying a trade of USD $108 million per hour.
For their part, representatives of the United States and Canada noted that beyond the economic success, it strengthens regional cooperation on great importance issues, such as education, energy, the environment and coordinated response to pandemics. All three panelists agreed that one of the main challenges that remain for the region is the proper regulation of the labour movement.
--oo00oo--