CONFERENCE OF DEMOCRACY IN MEXICO AND LATINAMERICA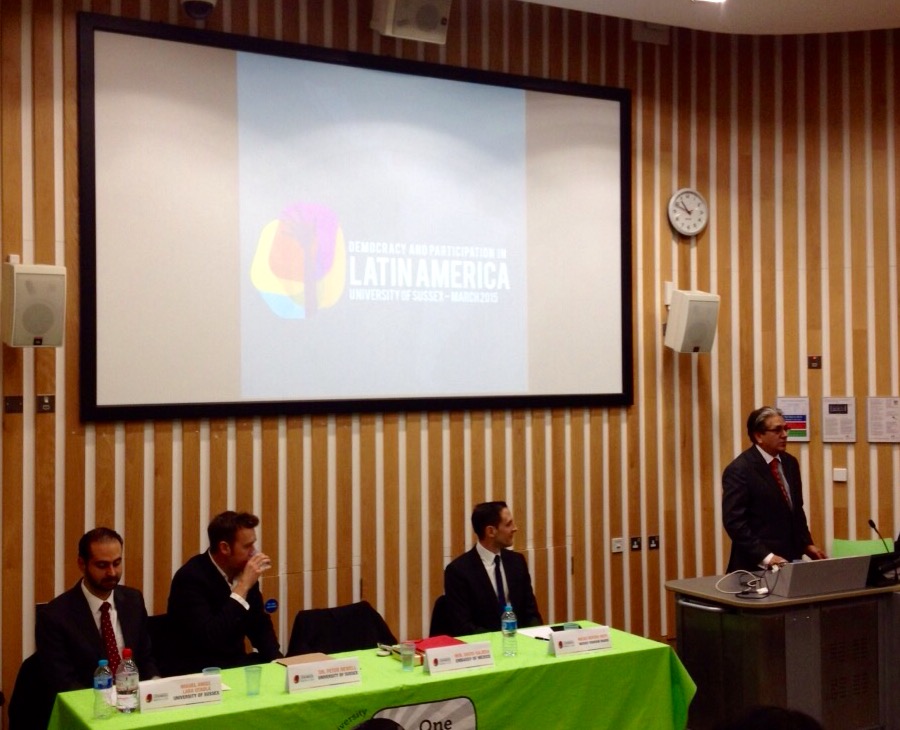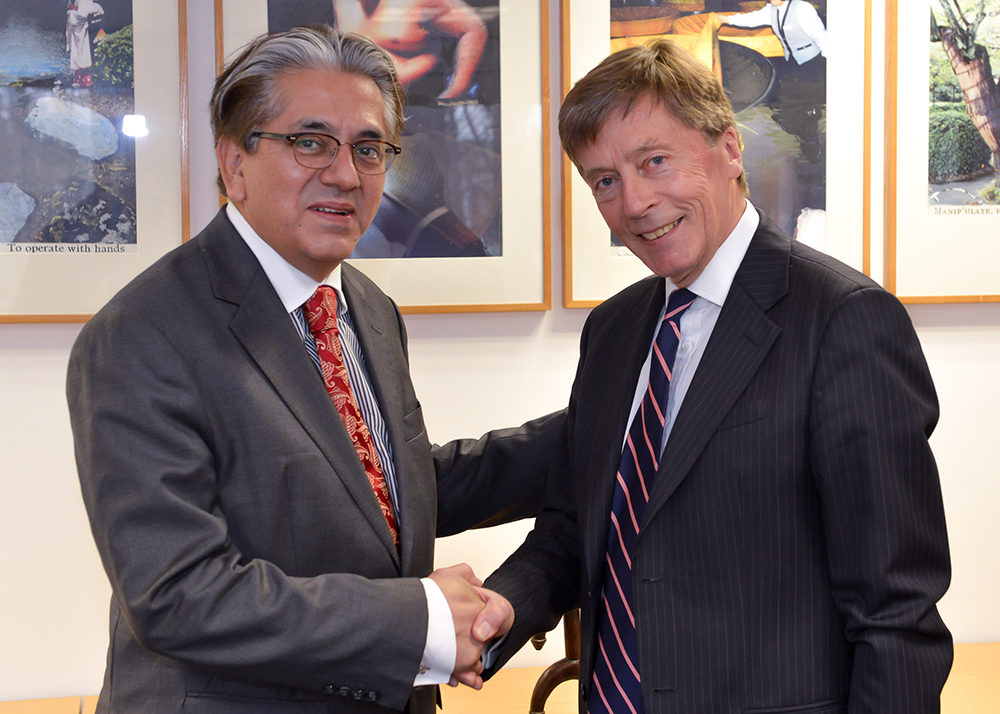 BRIGHTON, United Kingdom., 20th march 2015.- In the framework of the academic programme of the Year of Mexico in the UK, the three-day Conference on Democracy and Participation in Latin America started at the University of Sussex, in order to review the progress of the electoral process, as well as social, cultural and political movements in the region.
In the first day of the programme, coordinated by The Sussex Latin America Project and the Mexican and Latin American Student Society at Sussex (MEXSAS), the charge d ́affaires of the Embassy of Mexico, David Najera, explained that the advance of democracy in his country has been supported by the strengthening of an electoral democracy with the participation of institutions and NGO's with a clear social participation.
In front of Peter Newell, Professor of International Relations at the University of Sussex, the Mexican diplomat explained that events like this are useful because they allow us to understand through an academic and analytical perspective what is happening in our country.
In the auditorium of the University, among its graduates counts with three Nobel Prize laureates, he said that Mexico is a clear example of a country that had strengthened its democracy, with a permanent, diverse and rich tradition of social, cultural and political movements.
Both Najera and Milko Rivera, director of the regional office of the Tourism Board of Mexico recalled that precisely due to its richness, the number of foreigners interested in knowing more about our country keeps growing each year, so the government of Mexico has set a goal to increase up to 500,000 the number of British traveling to Mexico in 2015, during the so-called Dual Year between Mexico and the United Kingdom. Currently the UK represents the third largest market for tourism in our country, only surpassed by only the US and Canada.
Through the conference, different speakers and Mexican representatives such as Dr. Leonardo Valdes Zurita, former Councillor President of the Federal Electoral Institute and Dr. Francisco Acuña, Councillor of the Federal Institute of Access to Information (IFAI), will discuss subjects like democracy and transparency.
---oo000oo---