ACADEMIC EXCHANGES BETWEEN LSE AND ITAM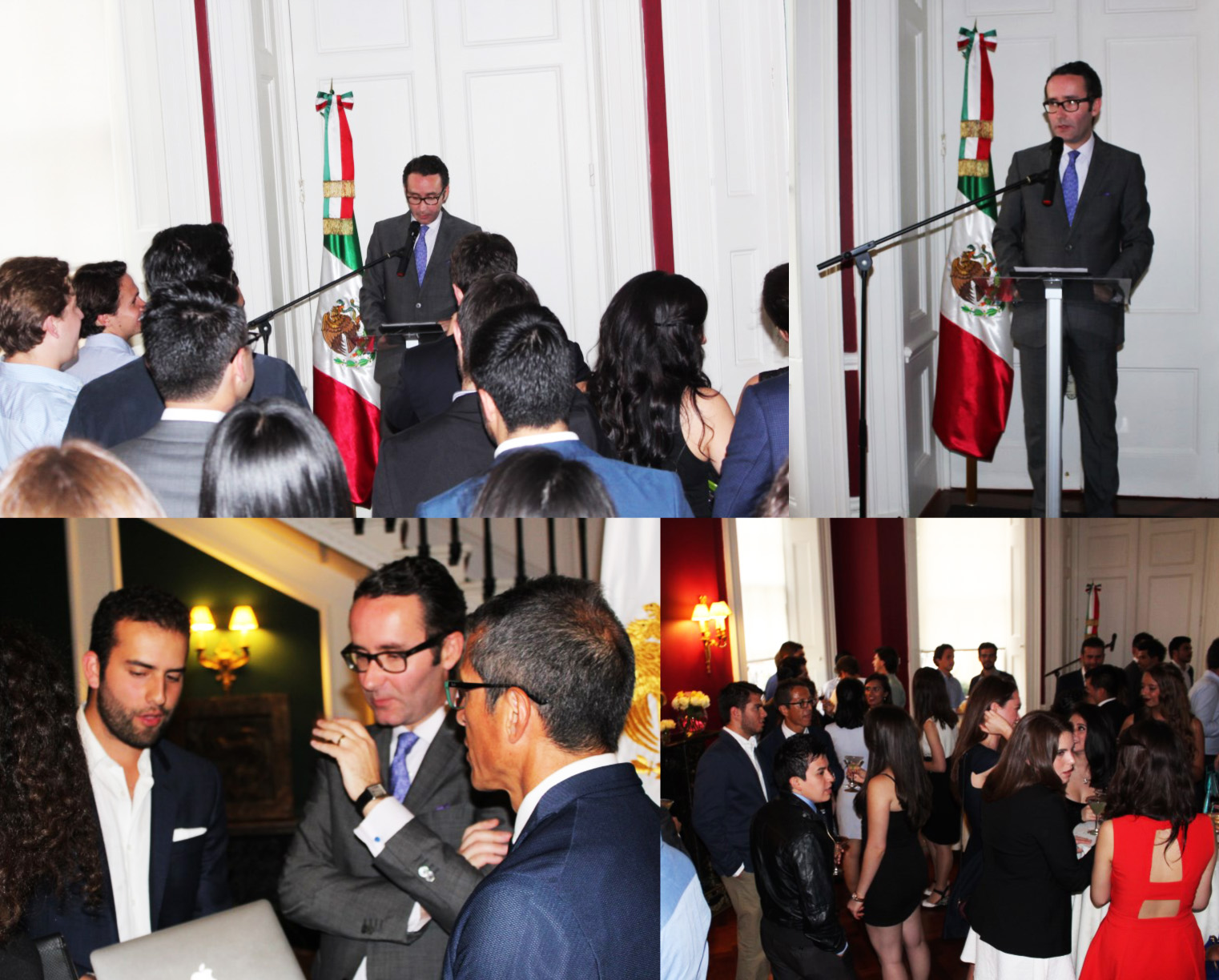 LONDON, United Kingdom.- On 15th July, Ambassador Diego Gomez-Pickering welcomed into the official residence of the government of Mexico in the United Kingdom bachelor students of the Instituto Tecnológico Autónomo de México (ITAM) that are currently taking a summer course at the London School of Economic and Political Science (LSE).
The group of students was led by Professor Germán Sánchez, Director of the Bachelor Economy Programme at ITAM, as well as by representatives of LSE and Mexican students who are studying a post-graduate course at LSE.
During the event, Ambassador Gomez-Pickering highlighted the importance it has that Mexican students gain international experience and invited the ITAM students to take this opportunity as an incentive to continue their academic preparation.
He reminded them that the United Kingdom of Great Britain has become the first destination for Mexicans who complete post-graduate degrees, surpassing the 1,395 CONACyT scholarship holders, followed by the United States, so they can consider privileged themselves for being part of this select group in the coming years.
The Mexican diplomat said that LSE and ITAM are academic institutions with similar profiles, which have a close relationship, including exchange of professors and undergraduate and post-graduate students.
--oo00oo--