BRITISH INSURANCE COMPANIES EXPAND THEIR PRESENCE IN MEXICO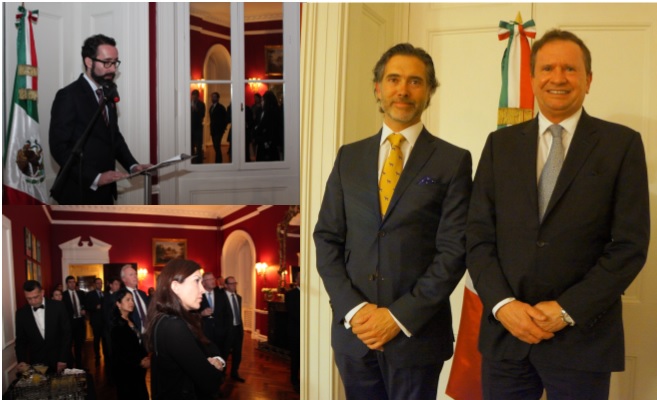 LONDON, United Kingdom, 16th March 2015.- In the framework of the financial programme of the Year of Mexico in the United  Kingdom and to expand the real estate property insurance in Mexico, Armour Group entered the Mexican market, with the acquisition of Fidelity National.
The new merged company, to be called Armour Secure Insurance, will be supported by Lloyd's -which just announced the opening of its first representative office in Mexico- reinsuring its property titles in Mexico.
During the formal announcement at the official residence of the Government of Mexico, the Ambassador Diego Gomez-Pickering welcomed the acquisition of Fidelity National by Armour Group and explained that the insurance market is a virgin field that presents a huge range of opportunities of investment in the financial sector.
In the presence of the CEO and founder of Armour Group Holdings LTD, John Williams, and Gabriel Anguiano, who will be head of Lloyd's office in Mexico, the diplomat underscored that President Enrique Peña Nieto implemented one of the most important structural reforms, along with the Energy and Telecom reforms, which have caught the attention of potential British investors.
He recalled that earlier this month, the President conducted a State Visit in the framework of the so called Dual Year between Mexico and the United Kingdom, during which he held meetings with businessmen and entrepreneurs from various sectors to whom he endorsed the importance of increasing bilateral investment, trade and tourism.
The CEO of the new company, Armour Secure Insurance, Juan Pablo-Arroyuelo, acknowledged that the acquisition would not be possible without the support of Lloyd's for the confidence it showed to reinsure their programme.
---oo000oo---