MEXICAN ARTIST BEGINS AN ARTISTIC RESIDENCE AT DELFINA FOUNDATION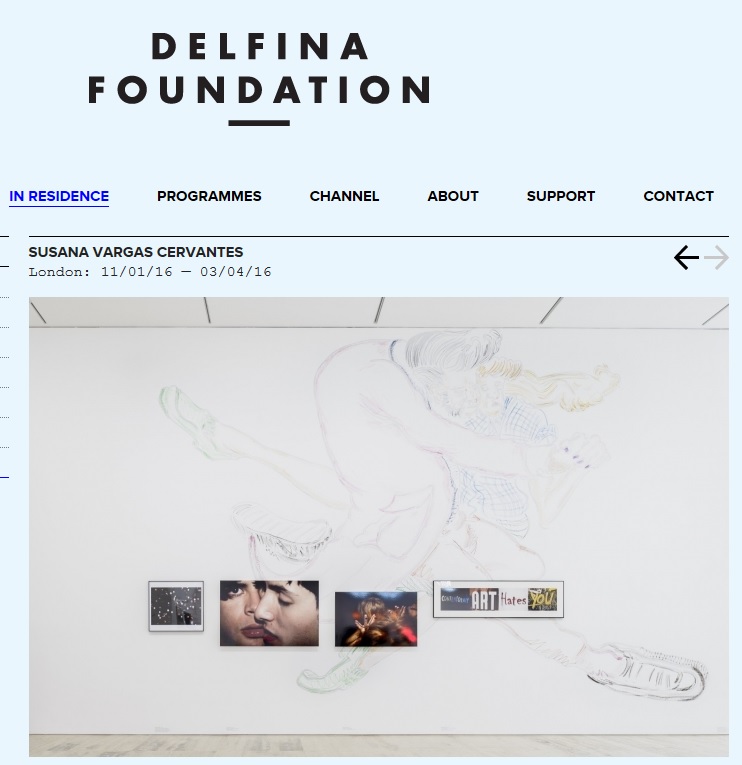 London, United Kingdom, 27th January 2016.- From January and until April 2016, the Mexican artist, Susana Vargas Cervantes, begins an artistic residence at Delfina Foundation, institution which since 2007 promotes the artistic exchange and creative experimentation.
Susana was awarded the Brooks Foundation, which is given every year by Delfina Foundation, to artists that collaborate with the renowned Tate gallery in order to broaden its collection and participate in several academic activities.
The Mexican artist holds a PhD in Art History and Communication Studies from McGill University based in Montreal, Canada. Her research focuses on the different cultural perspectives such as gender, sex, class and colour of skin between societies from Latin America and North America.
She is the author of the book Mujercitos (2014, Editorial RM). Most recently she co-curated the exhibition In Girum Imus Nocte et Consumimur Ignifrom with the Jumex Collection.

--oo000oo—