FORMULA 1 GRAND PRIX BACK IN MEXICO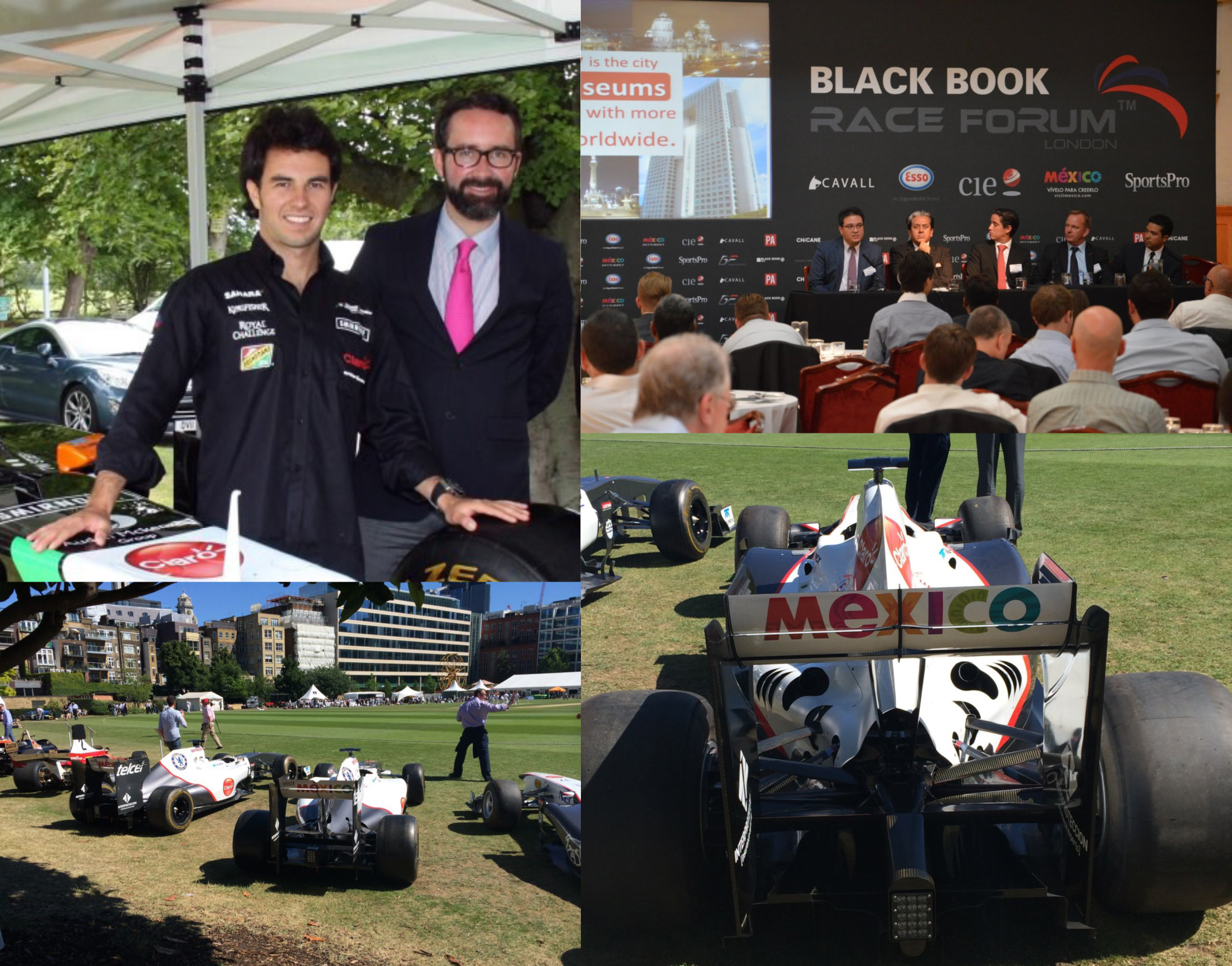 LONDON, United Kingdom, 15th July 2015.- In order to promote cooperation between Mexican and British companies and institutions, as well as maximizing the results of the Grand Prix Mexico 2015, the Black Book Race Forum took place in this capital city.
In the forum, industry experts and representatives of the Grand Prix Mexico 2015, Sahara Force India team and its Mexican F1 driver Sergio (Checo) Perez, along with  the Mexican Tourism Board (CPTM) and the Embassy of Mexico in the United Kingdom, analysed the efforts of the public and private sectors of both countries to bring back to Mexico the most important event of Formula 1, after 23 years of absence.
Thus, on 30th June, before an estimated audience of 150 people, including entrepreneurs and media representatives, gathered in the gardens of the Honourable Artillery Company (HAC), they talked about the synergies and benefits implies to celebrate this event within the framework of the "Year of Mexico in the United Kingdom, and of Mexico and the UK."
In this regard, the director of marketing for the Formula 1 Grand Prix Mexico 2015, Rodrigo Sanchez, exchanged points od view with the director of sales for Sahara Force India, Matt Strachan, while the regional director of the CPTM, Vicente Salas, referred the opportunity it represents to promote sports tourism in Mexico.
During the forum it were discussed presentations, promos and gastronomic tastings  which will be held around the event scheduled on 1st November at the Autodromo Hermanos Rodriguez, where drivers like Ayrton Senna, Nigel Mansell Alain Prost are amongst the legendary names to have won there in the past.
It is noteworthy to recall that on 10th June 2014, the Mexican F1 driver Sergio (Checo) Perez welcomed the Ambassador of Mexico in the United Kingdom, Diego Gomez-Pickering, at the headquarters of the Sahara Force India team at Silverstone, England. Former driver at Sauber (2011) and McLaren (2013), signed with Sahara Force India on 12th December, 2013 at the official residence of the Government of Mexico in London.
--ooo00oo--