CAMBRIDGE-UDLAP SIGN VISITING FELLOWSHIP AGREEMENT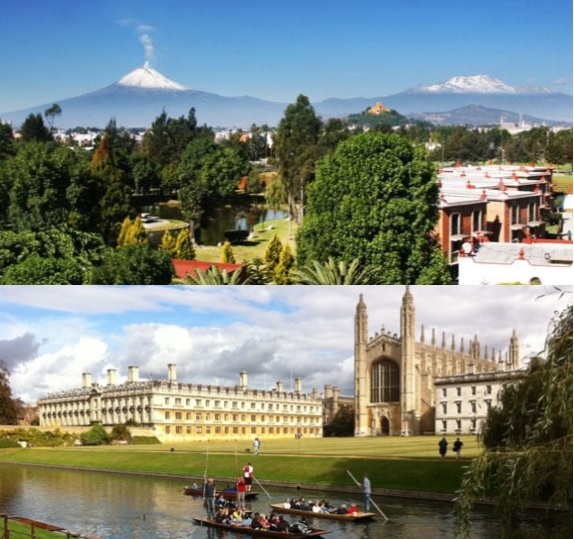 PUEBLA, Mexico, 1st February 2016.- The Universidad de las Americas Puebla (UDLAP) University enhanced its links with global higher education institutions, signing with the University of Cambridge an agreement for an academic mobility programme in arts, humanities and social sciences.
The purpose of the agreement, which is valid for five years, is to create an annual Visiting Fellowship, which will allow scholars from Cambridge and UDLAP to spend between four and eight weeks at the partner institution. The first call for applications to the Cambridge-UDLAP Visiting Fellowship will be made in early 2016.
Supported by the UDLAP Foundation, it will serve to strengthen academic links and enhance the potential for research collaboration between the two universities.
It is noteworthy to mention that this is the first agreement of its kind between the University of Cambridge and a Latin American higher education institution, and the first with a University of Mexico. The agreement was signed in 2015, officially designated as the "Year of Mexico in the UK" and "Year of the UK in Mexico" as a way of strengthening ties and enhancing mutual understanding between both countries.
The Cambridge-UDLAP Visiting Fellowship will be open to full-time research staff at both institutions in all areas of the arts, humanities and social sciences. In Cambridge, it will be managed by the Centre of Latin American Studies (CLAS), an interdisciplinary research and postgraduate teaching centre which acts as a hub for research on Latin America across the whole university.
Speaking of the agreement, Dr Joanna Page, Director of CLAS said: "The Cambridge-UDLAP Visiting Fellowship will help to strengthen the University of Cambridge's expertise in the field of Mexican arts, humanities and social sciences. This is an exciting opportunity for researchers here to spend time in Mexico, consulting libraries and archives, collecting data, and exchanging ideas with experts in relevant fields.
Regarding this, Luis Ernesto Derbez, Provost of UDLAP, said that this agreement between UDLAP and Cambridge brings that future closer by offering an extraordinary opportunity for scholars at both institutions to know our countries and cultures better, and to develop cutting-edge research on the arts, humanities and social sciences.
Visiting Fellows from UDLAP will join the strong, interdisciplinary research community based at the Centre. Their visits will lead to many interesting conversations and open up opportunities for future research.
The signing of this agreement demonstrates the institutional commitment to strengthen teaching and learning in UDLAP through the collaboration with prestigious academic institutions that build international top professionals with global perspectives.
--oo00oo--