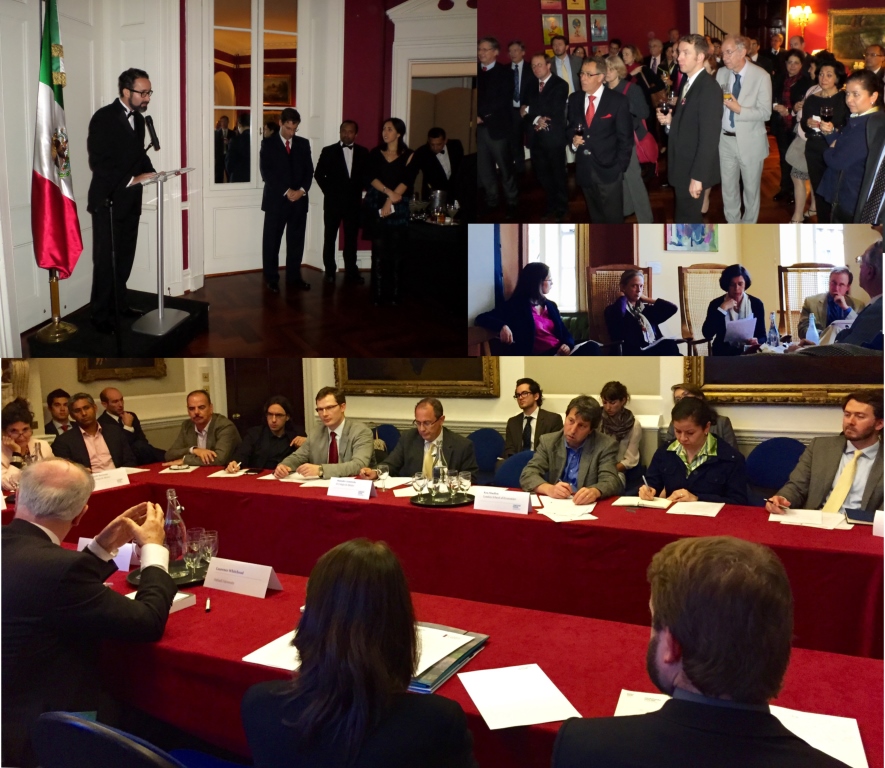 ACADEMICS FROM EL COLEGIO DE MEXICO ON A WORK VISIT IN THE UK
LONDON, England. A delegation of academics from El Colegio de Mexico, performed a working visit to the UK, from 7 to 10 October 2014, in order to promote the analysis of Mexico and strengthen ties of cooperation with various British educational institutions.
The group of scholars visited University College London (UCL) and participated in a panel discussion on the structural reforms introduced by the government of President Enrique Peña Nieto, the Chatham House Royal Institute of International Affairs, one of the most prestigious think-tanks or research centers worldwide, hosting experts, world leaders and scholars dedicated to the study of diplomatic relations and global challenges.
Later the Colmex delegation moved to Oxford University, where they participated in the forum "Mexico: President Peña Nieto's Reform Agenda", organized by the Nuffield College, which also included British academics like Laurence Whitehead, Diego Sanchez-Ancochea and David Doyle.
The delegation was received at the official residence of the Government of Mexico by Ambassador Diego Gomez-Pickering and was led by Dr. Jean Prud'homme and Prof. Monica Serrano, who were accompanied by Dr. Alejandro Castañeda, Dr. Soledad Loaeza, Dr. Ana Covarrubias, Dr. Horacio Sobarzo, Dr. Isabelle Rousseau, Dr. Emilio Blanco and Dr. Laura Flamand, among others.