NEW OFFICES OF LSE AND THE UNIVERSITY OF SOUTHAMPTON IN MEXICO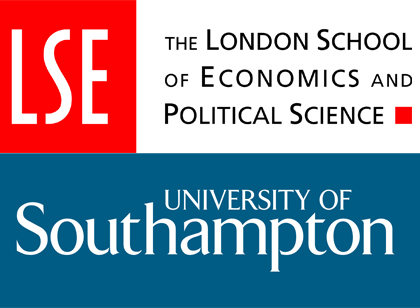 LONDON, United Kingdom, 22nd February 2016.- As a sign of the growing exchange in the education field , the London School of Economics and Political Science (LSE) and the University of Southampton announced the opening of its new offices in Mexico City.
On 19th February, Professor Peter Smith, international associate provost of the University of Southampton, led the opening event of its new office located at Insurgentes Sur, opposite to the Parque Hundido.
According to the institution, the goal is to continue building a positive reputation and diversify links with Mexico, a country with which the UK held in 2015, a Dual Year.
The academic institution considers the opening of the new office as a sign of the importance to this country, which has the Centre for Mexico-Southampton Collaboration (MeXsu), which operates at its campus in the UK.
Meanwhile, the London School of Economic and Political Science, an institution that organises every year the "Mexico Week" in which dozens of top-level speakers participate to explain to professors, students and an invited audience the current situation in our country, confirmed that since January moved its representative office in Santiago de Chile, to Mexico City.
It is noteworthy to mention that the opening of the offices of both institutions occurs at the moment the United Kingdom of Great Britain surpasses the United States as the first destination for students with scholarship from the National Council of Science and Technology (CONACyT) to complete postgraduate studies overseas.
In this regard, the government led by Prime Minister David Cameron confirmed the increase -equivalent to 400 per cent- in the number scholarships from the Chevening programme for outstanding Mexican students to study in the best British universities.
--oo00oo--