IMPROVING FLIGHT CONNECTIVITY BETWEEN MEXICO AND THE UK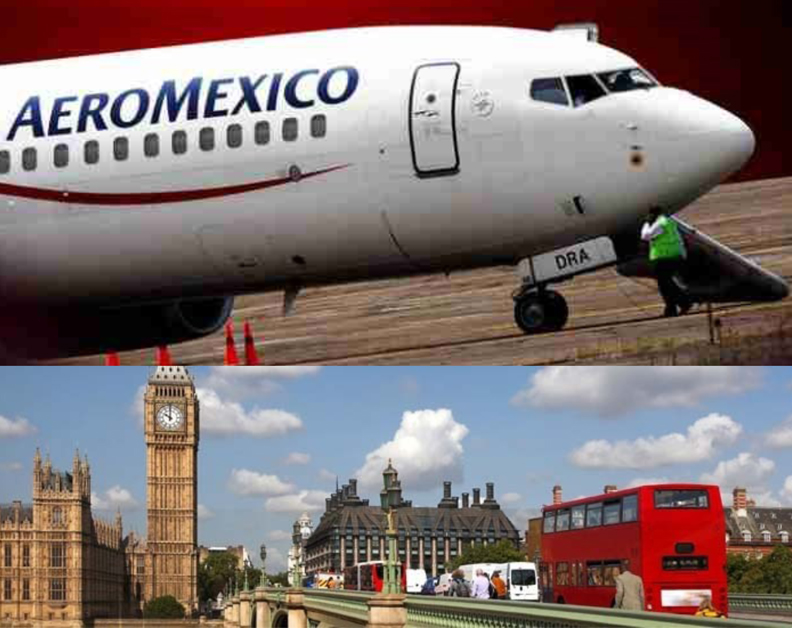 LONDON, United Kingdom, 21st April 2015.-The Mexican Aeromexico airline started this month four weekly frequencies from Heathrow Airport to Mexico City, and will begin the fifth weekly flight in June.
Increasing the number of flights will positively impact the tourism sector in both Mexico and the United Kingdom in the framework of the celebration of the Dual Year, in which a goal has been set, in order to increase up to 500,000 the number of British passengers visiting our country.
It is expected that once the company operates five weekly direct flights to Mexico City the number of passengers transported will exceed 60,000, since the incorporation of the new Boeing 787 Dreamliner (with 243 seats, including 32 in Clase Premier with full-flat beds) which contributed to the increase by 30% its seat capacity on the route and reduced 20% the emission of CO2.
Aeromexico also announced a substantial improvement in night time out-bound starting next summer, which will allow the passenger to connect to 45 destinations in Mexico, 75 cities in North, Central and South America, as well as 34 international destinations.
In parallel, British Airways will offer daily flights to Mexico City starting this summer, while Thomson Airways (TUI), launched in May 2014 weekly flights from Gatwick –in London and Manchester- towards Puerto Vallarta. This was the first direct flight between Europe and the Mexican Pacific, and was added to existing routes between London and Cancun.
It is noteworthy to recall that from January to September 2014 346,451 British travelled to Mexico (9.8% more in comparison to 2013), which maintains the UK as the third most important market for tourism to our country, surpassed only by the US and Canada.
--oo00oo—