MUSIC EDUCATION PROMOTED AMONG VULNERABLE YOUTH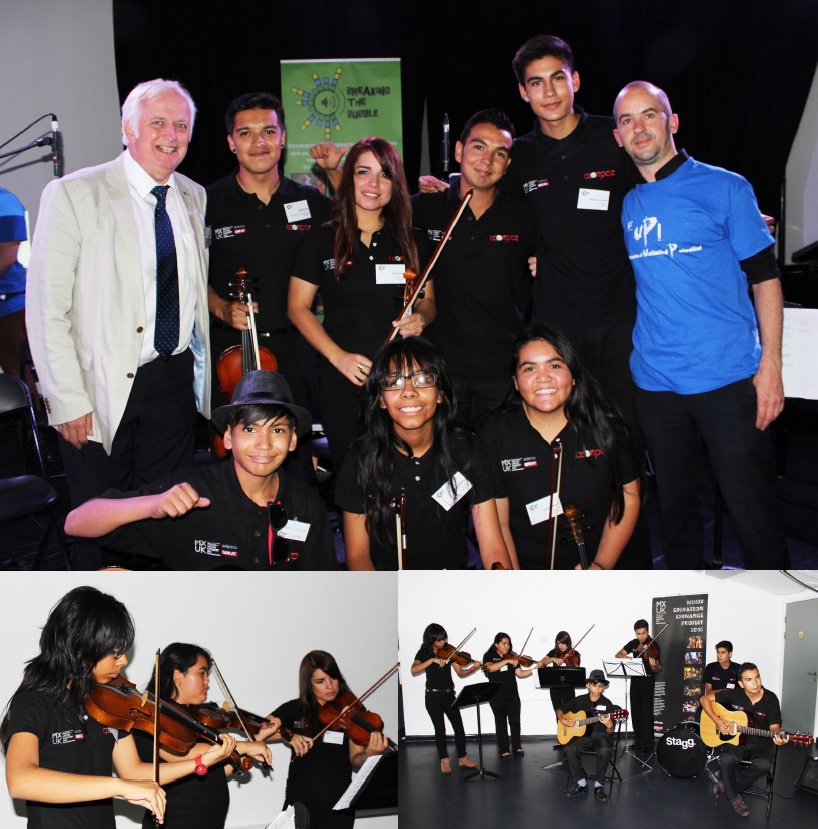 LONDON, United Kingdom, 27th July 2015.- Members of the education organisations Surrey Arts (UK) and CCOMPAZ (Mexico), participated in a series of events and performances to explore how creative music education can support and transform the lives of vulnerable young people in the UK and in Mexico.
As part of the Year of Mexico in the United Kingdom 2015, young Mexicans and British of both organisations celebrated a series of conferences, joint training sessions, networking events and youth performances.
The young participants transmitted experiences and knowledge using song writing to engage young people and address difficult subject matters such as substance misuse and gender-based violence, message which was shared over an interview on BBC Radio Sussex.
At the event named Singing for Peace, they showed the therapeutic, and health benefits of singing and how to participate in community choirs that promotes peace and social cohesion, as in Surrey Music Hub.
Both organisations concur in the need of promoting among the youth the practice of music to face to address circumstances involving personal challenges and how to utilise existing and developing technologies when working with people with disabilities.
Mexican delegates were guests at the Special Educational Needs and Disabilities SEND) Music Development Conference celebrated on 16th July at Rich Mix, London where the  keynote speaker was the one-handed pianist Nicholas McCarthy.
McCarthy demonstrated that music uniquely bonds young people whatever their ability, ethnicity or cultural background. Members of CCOMPAZ joined the South East first ever disability youth 'Up! Orchestra', for a performance.
--oo00oo—