PROMOTING LINKS BETWEEN ACADEMIC AND ENERGY SECTOR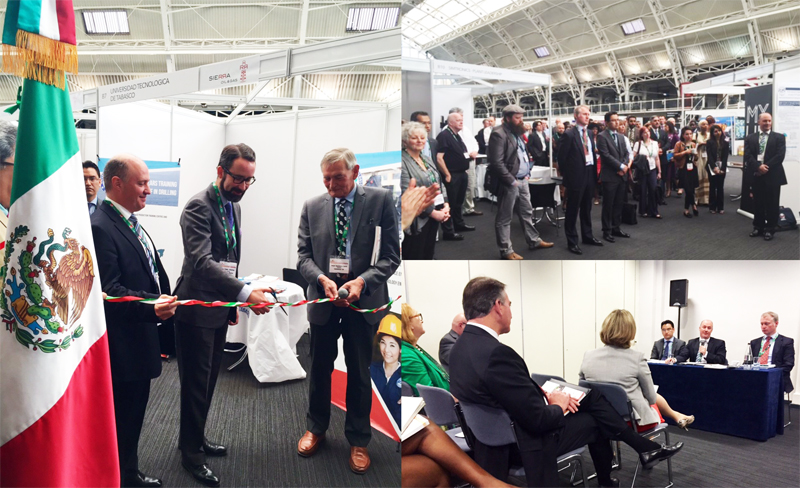 LONDON, United Kingdom, 17th June 2015. - In order to link education programmes with the energy industry, the 11th Annual Getenergy Global 2015 Event for Education and Training for the Oil and Gas Industry, took place in this capital city
Getenergy Global 2015 brought together education, training and workforce development for the global oil and gas industry from 45 countries, from 15th – 16th June.At the Business Design Centre in London, the event aimed to build the capacity of education systems in countries with hydrocarbon resources, to increase operational efficiency through education and training of the local workforce develop.
During the first session, Ambassador Diego Gomez-Pickering highlighted that for Mexico, training highly qualified workers in the energy sector is crucial, particularly following the reform in this sector -recently enacted- in order to encourage private investment.
Whilst inaugurating the Pavilion of Mexico, the diplomat recalled to the audience that the Get Energy regional meeting will be held in Villahermosa, Tabasco in October this year.
In the roundtables also participated Nelson Mojarro, from the Ministry of Energy (SENER); Sergio Roman Navarro from PEMEX and Erick Gallardo Ferrera UNAM, in order to discuss the importance of promoting the linkage of industries of the energy sector with Mexican academic institutions.
The panellists also agreed on the importance of promoting the technical training for workers in the energy sector in Mexico, particularly in areas such as fracking and horizontal drilling.
--oo00oo--