MEXICAN NAVY DAY COMMEMORATED IN THE UK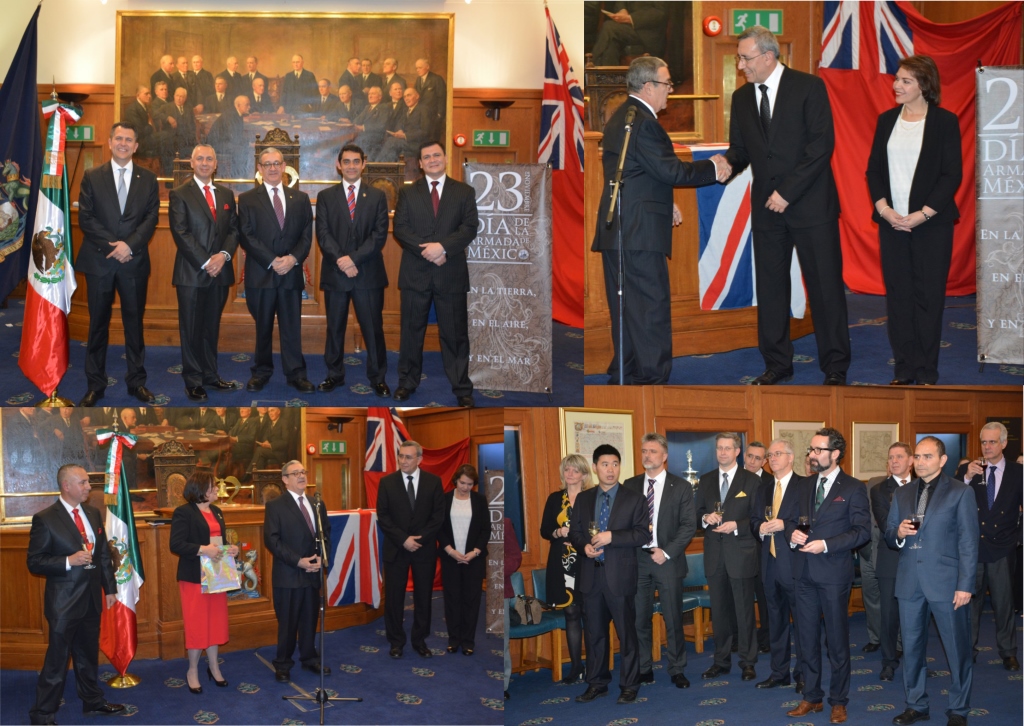 LONDON, England., 27th November 2014.- The commemoration of the Mexican Navy Day took place in this capital city remembering those Marines -led by Commander Pedro Sáinz de Barranda y Borreyro- who broke successfully the blockade stronghold by Spaniards troops on 23rd November 1825, consolidating Mexico´s independence after 15 years of fighting.
Onboard of HQS Wellington, on the River Thames, Admiral Carlos Ortega, Permanent Representative of Mexico to the International Maritime Organization (IMO) recalled last Tuesday that the victory over the last redoubt of the Spaniards troops at San Juan de Ulua fortress, in Veracruz, Mexican marines showed their countrymen and the world that the path to Independence had been crossed.
In front of representatives of Mexican Navy, attaches of various embassies, diplomats and special guests, Admiral Ortega considered that since that milestone, our country ranks high among the free and sovereign nations worldwide.
In this way, Ambassador of Mexico for the United Kingdom, Diego Gomez-Pickering, reminded to the guests that the UK was the first country in Europe recognising the independence of Mexico, from Spain, strengthening since then bilateral cooperation ties of friendship that will be endorsed in 2015, through a vast program of artistic, cultural, educational, scientific, economic, gastronomic and tourist activities during the Year of Mexico in the United Kingdom, and the Year of the UK in Mexico.
---oo000oo---